Justin Bieber, Sofia Richie caught all kissy-touchy during Mexico vacation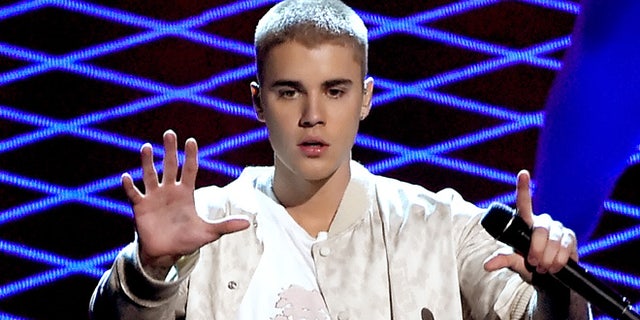 Justin Bieber and Sofia Richie seem to be the new "it" couple for the paparazzi.
The 22-year-old singer jetted off to Cabo San Lucas, Mexico over the weekend to celebrate Lionel Richie's daughter's 18th birthday. Among all the fun in the sun, paps caught them in a series of steamy embraces that included Bieber exposing his semi-naked butt.
In one of the photos, Richie is seen wearing white bottoms and a black bikini top with her legs wrapped around the singer as he holds her up and plans a kiss on her lips.
Another one shows Bieber bending over her and her legs in the air while a third photo shows off Bieber's pants partially down exposing his butt.
The Daily Mail posted a series of photos.
The couple was reportedly staying at Las Ventanas al Paraiso in Cabo San Lucas.
According to reports, the hashtag #justinsextapeleakedparty started trending soon after the photos emerged online.
Fans are calling the "Sorry" singer hypocritical for asking fans to give him privacy yet engages in such activities in public.
One Twitter user wrote: "If you want privacy stop doing everything in public #justinssextapeleakedparty."
Bieber previously asked his fans to respect his personal life and even posted on Instagram that he would no longer take pics with fans.
"It has gotten to the point that people won't even say hi to me or recognize me as a human," he said. "I feel like a zoo animal, and I wanna be able to keep my sanity."
Weeks later he shut down his Instagram account because of the negative messages thrown at his new girlfriend – however not before trading barbs with ex-girlfriend Selena Gomez.
On Monday, it seemed like Bieber was back on Instagram, however took to Twitter to say it had been an accident.