Selena Gomez wants to date a 'low-key' guy, no more celebs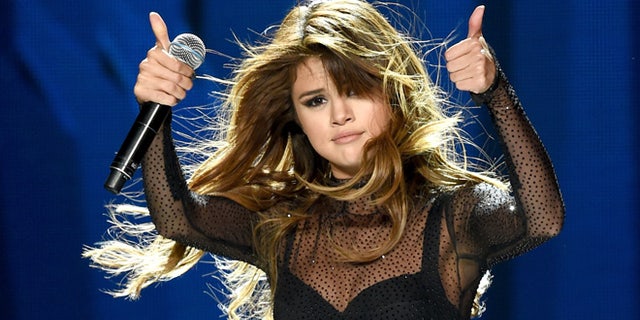 NEWYou can now listen to Fox News articles!
Selena Gomez has moved on from her relationship with Justin Bieber and wants everyone else to do the same.
"You want to do what you love, but all this other stuff overshadows it. So it makes it a little harder for people to take me seriously," Gomez told Vogue Australia, without actually naming her ex-boyfriend. "For a while my private life was the most-talked-about thing. Nobody really knows everything and they can only assume. I figured it's just temporary. I feel like that fortunately and unfortunately it's where my life is at the moment, and I have to accept it."
The 24-year-old singer, who dated the pop singer for three years before officially calling it quits in 2015, said she would love to date someone that is not in the public eye as much as she is.
"The guys that do have the confidence to hit on me are not necessarily my type, but they think they are because I'm a pop star, I sing songs, do movies, I like to feel sexy and confident on stage," she told the magazine. "I'd be so stoked with a writer or producer or actor who is low-key, but those kind of guys are terrified of me!"
However, it's not that easy to date the superstar singer and actress.
"Because I think people would think it's kind of dumb (to date me)," she said. "Nobody would want to throw themselves into that situation where it was so heightened publicly, like, why would they?"
At the moment Gomez is just keeping her options open and having fun. However, she is mostly focused on her music and work.