Justin Bieber Fans Declare Twitter War Against, and Threaten, Danna Paola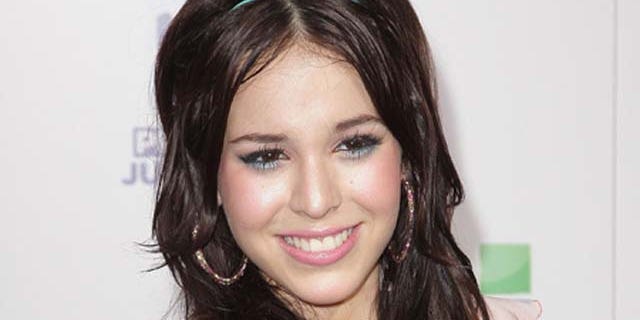 The batty Beliebers are biting mad again – this time starting a hashtag war of threats against Mexican singer Danna Paola.
Paola is schedule to open for Justin Bieber in a show in Mexico City. That alone drew the ire of some Bieber bullies, who began a hate campaign against her on Twitter, Batanga.com reported.
#DonotletDannaPaolaentertheForoSol became the trending topic on the social media outlet on Thursday, followed by #Youarea[expletive]likeDannaPaola.
Paola and her following pals unapologetically fired back, creating their own hashtag, #WewantrespectforDannaPaola, which started as well.
"'Justin Bieber Fans, I want you to know that if Justin knew that you are all so psychotic, aggressive, he would be very disappointed,'" Paola posted on her Twitter account. "Ladies, I'm so thrown off by what you are doing.
"Simply, stop attaching yourself to something that is not true," she added. "I am in Miami recording my album and I don't understand why so much aggression. We are all humans and deserve respect."
You can reach Alexandra Gratereaux at: Alexandra.Gratereaux@foxnewslatino.com or via Twitter: @GalexLatino
Follow us on twitter.com/foxnewslatino
Like us at facebook.com/foxnewslatino