Jussie Smollett didn't give Brett Kavanaugh the presumption of innocence, but asks for it now
Jussie Smollett's legal team asked that the "Empire" actor be given the "presumption of innocence" after he was charged with faking his own hate attack, but one columnist pointed out that the star had no problem rushing to judgment during the confirmation of then-Supreme Court nominee Judge Brett Kavanaugh.
Following three weeks of mounting suspicions, Smollett, who is accused of filing a false police report, was charged Wednesday with felony disorderly conduct. He turned himself in at central booking early Thursday. If convicted, he is facing up to three years in prison and Chicago police Superintendent Eddie Johnson said during a fiery press conference that Smollett orchestrated a "phony attack" in order to take "advantage of the pain and anger of racism to promote his career" and hopefully get a pay raise.
CHICAGO POLICE BLAST JUSSIE SMOLLETT 'PHONY ATTACK': 'BOGUS POLICE REPORTS CAUSE REAL HARM'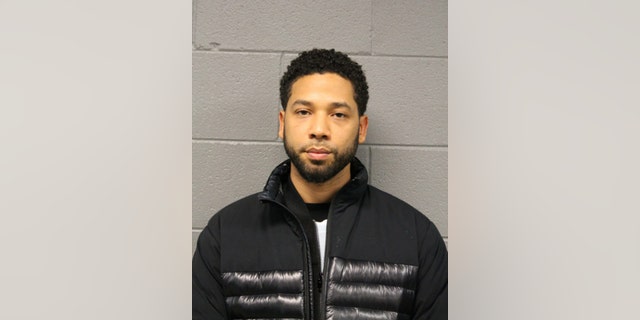 Mediaite's Julio Rosas penned an opinion piece on Thursday headlined, "Jussie Smollett Wants Presumption of Innocence…Though He Didn't Give Brett Kavanaugh Benefit of the Doubt." Rosas pointed to a statement from Smollett's legal team that declared, "Like any other citizen, Mr. Smollett enjoys the presumption of innocence."
But the outspoken actor tweeted that he believed Christine Blasey Ford, who famously accused Kavanaugh of sexual assault decades ago when they were in high school -- and the hypocrisy didn't go unnoticed by the Mediaite columnist.
"Smollett, however, had a different approach during the confirmation of then-Supreme Court nominee Judge Brett Kavanaugh when he was accused of serious sexual misconduct without hard evidence," Rosas wrote. "The main difference is that Kavanaugh was not on trial, but the idea of innocent until proven guilty still remains the same."
WHO IS CHRISTINE BLASEY FORD, THE PROFESSOR WHO ACCUSED BRETT KAVANAUGH OF SEXUAL MISCONDUCT?
Back on Sept. 28, Smollett tweeted, "Dear Survivors... I believe you. I support you. I love you. I am one of you," with the hashtags #IBelieveDrChristineBlaseyFord #IStillBelieveAnitaHill.
Kavanaugh was eventually confirmed and now sits on the Supreme Court.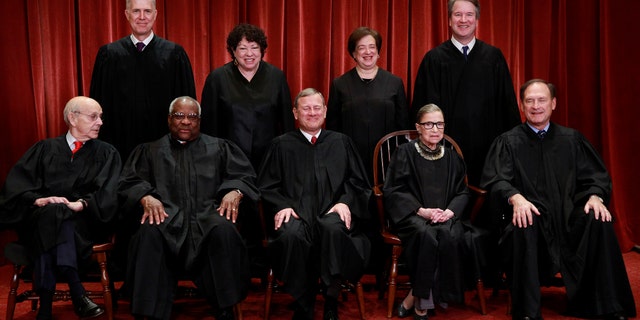 "If there was hard, conclusive evidence proving he did what his accusers said he did, then he would not have been confirmed to the Supreme Court, or at least should not have been," Rosas wrote.
Meanwhile, Smollett went from being the seemingly sympathetic victim of a hate crime to being accused of fabricating the entire sorry story in less than a month. Police said that Smollett paid the two brothers $3,500 to stage the attack and "drag Chicago's reputation through the mud in the process."
Smollett initially told police he was attacked by two masked men as he was walking home from a Subway sandwich shop at around 2 a.m on Jan. 29. The actor, who is black and gay, said the masked men beat him, made derogatory comments and yelled "This is MAGA country" — an apparent reference to President Donald Trump's campaign slogan, "Make America Great Again" — before fleeing.
Fox News' Sasha Savitsky contributed to this report.