Julie Chen reveals family members were kidnapped, murdered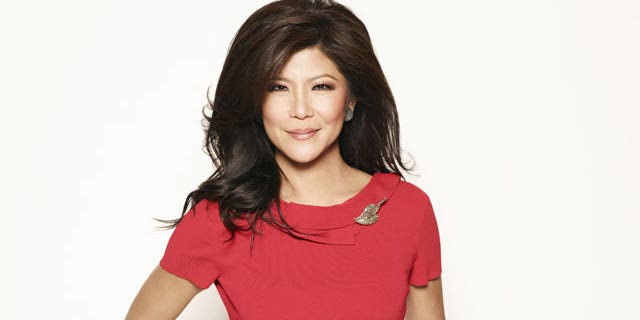 Julie Chen is opening up about a horrific family incident that taught her "something very valuable" about dealing with tragedy.
Chen revealed on "The Talk" on Thursday that her maternal great-grandmother was kidnapped alongside her aunt, and eventually murdered.
WATCH: EXCLUSIVE: Julie Chen on Where 'Big Brother' 18 Goes After 'Battle Back' -- Who Will Win and Who's in Trouble
"The bandits said they would kill them if a large ransom wasn't paid," the Big Brother host recounted after explaining that her grandfather worked his way up to become the most successful businessman in his native Burma, and was therefore targeted for his money.
Chen's grandfather decided to pay the ransom amount, entrusting her uncle with the funds. Unfortunately, the uncle "double-crossed" Chen's grandfather and "disappeared into the night with the money."
Her great-grandmother was killed as a result, but the harrowing experience inspired Chen's grandfather to do something for his community.
"He built a school, hoping that people don't feel like they have to live a life of crime," Chen told her co-hosts. "He said if everyone was afforded an education then they have the tools to learn how to survive on their own."
Years later, Chen appeared on an episode of TLC's "Who Do You Think You Are?," where she traveled to her grandfather's school.
"After talking to everybody I really felt the sense of gratitude, because everyone told me this school has completely turned this neighborhood around," she continued. "What my grandfather did essentially worked."
RELATED: EXCLUSIVE: Julie Chen Spills Her Dream 'Big Brother' Twist, Reveals Which All-Star She Wants Back in the House
Chen went on to reveal how her grandfather's act of kindness changed her perspective.
"I personally learned something very valuable," she said. "When you're faced with something so tragic you can either choose the darkness, or you can choose the light."
MORE: EXCLUSIVE: Julie Chen Gets Emotional Reading Her Grandfather's Obit on 'Who Do You Think You Are?'