Judge likely to allow Blake Shelton to sue tabloid In Touch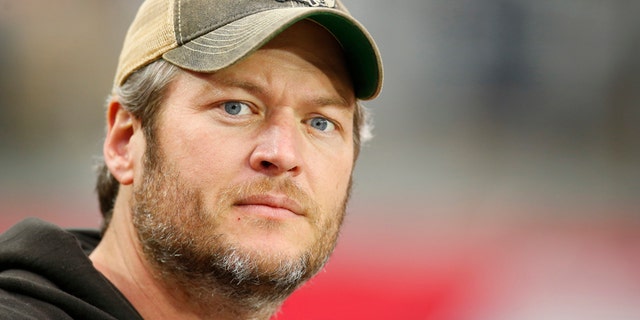 A judge says she is inclined rule that singer Blake Shelton's defamation lawsuit against the publisher of In Touch Weekly over a story stating he was headed to rehab should proceed.
U.S. District Judge Christina Snyder delivered her tentative ruling Monday in Los Angeles. It is based primarily on the tabloid magazine's headline, "Rehab for Blake," that appeared on a September 2015 cover.
Shelton sued in October over the headline and an accompanying story that included several anecdotes of the country music star's supposed drunken antics. Shelton denies several key events in the story occurred and states he does not have a drinking problem.
Snyder said a jury should probably decide whether the headline was defamatory, and she would issue a final ruling in a few days.