Juanita Moore, Oscar-nominated actress, dies at 99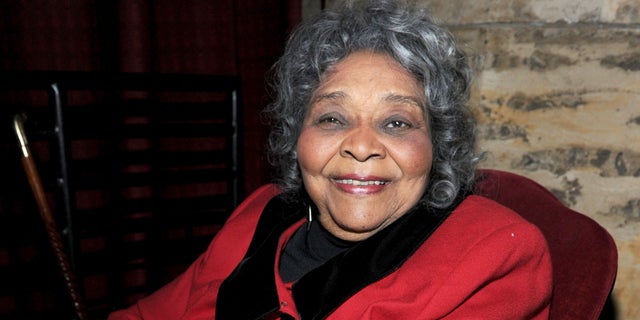 Juanita Moore, who broke barriers for African-American actors and was Oscar-nominated for 1959's "Imitation of Life," died Wednesday at her home in Los Angeles. Her grandson, actor Kirk Kahn, said she was 99.
Moore received a supporting actress nomination for Douglas Sirk's "Imitation of Life," playing the housekeeper whose daughter passes for white, in the racially-themed film.
Kahn said she was still running lines with him in the past few weeks, and had planned to participate in a reading at the Saban Theater in a few weeks. "She didn't candy-coat it for you," he said, "she said, 'if you're no good, the play's no good.'"
"She gave back to the community in so many ways," he said. "Whereever we went she stopped and told black boys and girls they could do anything with their lives."
Moore, who was active in the Cambridge Players along with thespians such as Esther Rolle, was honored at the Black Theater Festival in North Carolina, her grandson said.
Moore, who was born in Los Angeles, appeared in numerous other TV shows and films such as Disney's "The Kid," "Judging Amy" and "Marcus Welby, M.D."
In addition to her grandson, she is survived by two nephews.