Josh Brolin shares racy picture of wife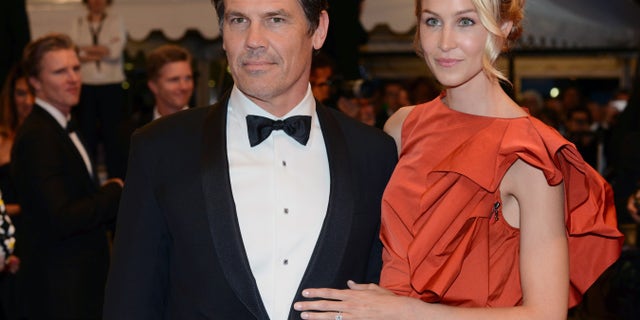 Apparently show and tell is one of Josh Brolin's favorite games.
On Sunday, the actor shared a snapshot of his wife Kathryn Boyd posing in black lingerie.
"Looking for the rest of her clothes. #clothesblewoutthewindow #okayithrewthemout #gymrat #geometry #happy #rosepettles," he wrote on Instagram.
Brolin, 48, and Boyd aren't strangers to over-the-top PDA.
The couple could barely keep their hands off one another at the Hollywood premiere of "Everest" last year, as they made their way down the step and repeat. Brolin wed his assistant-turned-fiancée this past September in North Carolina.
"Thank you to all who were involved and made the trek: friends and family alike. We love you all dearly, deeply, and without measure," Brolin wrote about his wedding day.
This is Brolin's third marriage as he was married to Alice Adair from 1994 to 1998. He and second wife, Diane Lane, split in 2013 after nine years.