Jon Stewart slams 'sociopath' Trump on Stephen Colbert's 'Late Show'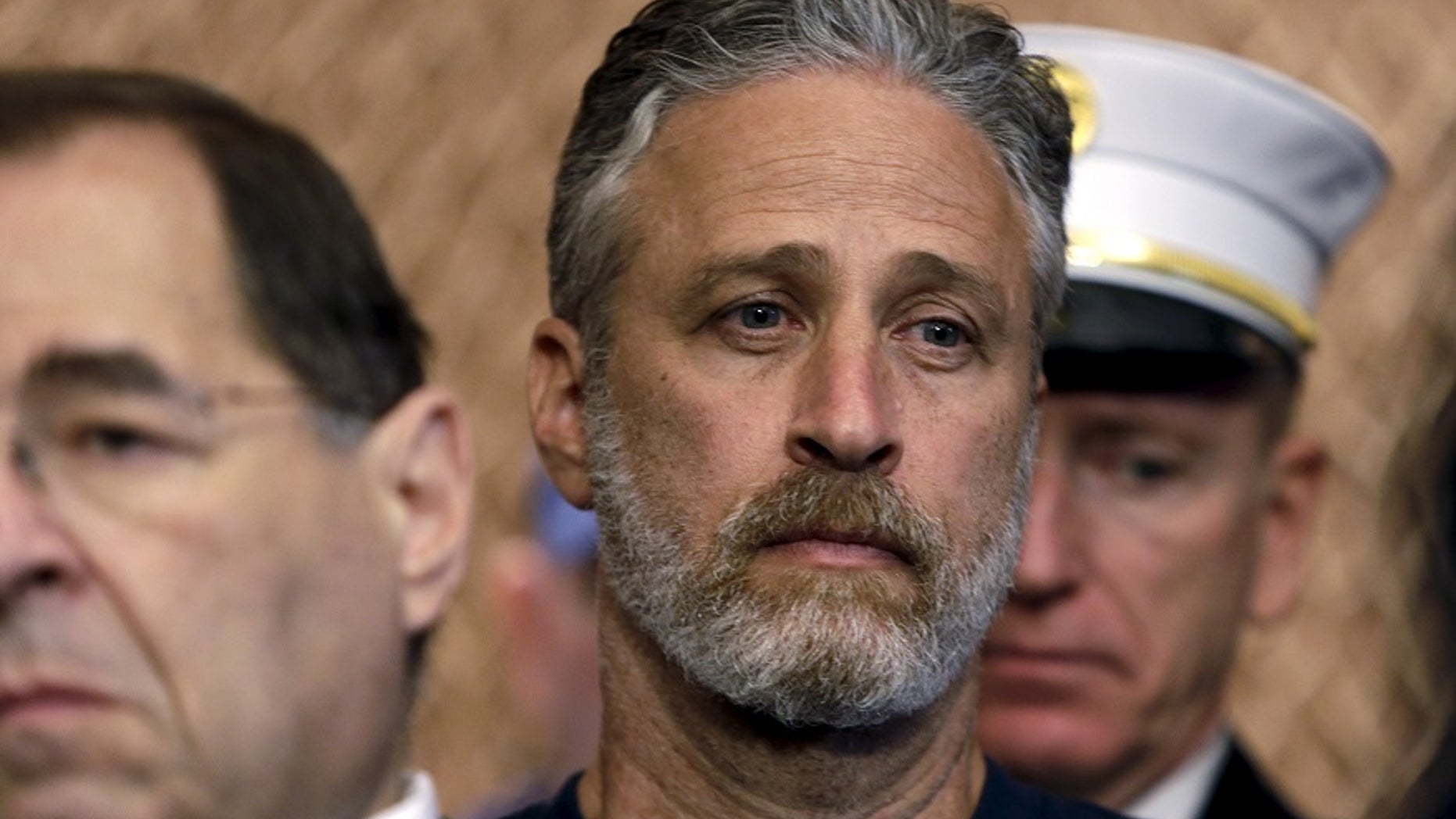 Former "Daily Show" host Jon Stewart appeared on Stephen Colbert's "The Late Show" on Monday to say "nice things" about President Trump but instead erupted in a rant criticizing the commander-in-chief.
Colbert mentioned Trump's tweet, which slammed late-night hosts who use their platform to criticize the president.
"Late Night host(s) are dealing with the Democrats for their very 'unfunny' & repetitive material, always anti Trump!" Trump tweeted. "Should we get Equal Time?"
Colbert told the audience he invited Stewart to give "equal time" to Trump and the Republicans.
However, Stewart's only "compliment" for Trump was that the president "was not a cannibal."
STEPHEN COLBERT'S CONTROVERSIAL TRUMP COMMENTS
"Given the choice between having hot lava poured into my pee hole and Donald Trump being president… I choose la– the latter," Stewart said.
Stewart became incensed after the program showed a clip of Trump telling reporters Thursday this was "the calm before the storm" as he met with senior military leaders. When reporters questioned what he meant by that, Trump replied: "You'll find out."
STEPHEN COLBERT SLAMMED FOR CLAIMS TRUMP DIDN'T MEET WITH HURRICANE HARVEY VICTIMS
"What the f--k is wrong with this guy?" Stewart yelled. "Why would you 'you'll find out'? A cliffhanger, surrounded by military people? You'll find out? Oh, will Trump give humanity the rose? Will civilization make it to the fantasy suite? And 'calm before the storm'? Is that what he was saying? Calm before the storm? How is all this not the storm? This is all the storm. And what kind of sociopath would use that terminology while people are still cleaning up from literal storms?" Stewart asked.
When Colbert stepped in to say something positive after Stewart told him he could not say anything nice about Trump, "The Late Show" host echoed: "Donald Trump is not a cannibal."