Jon Peters claims he stole Kim Basinger from under Michael Keaton's nose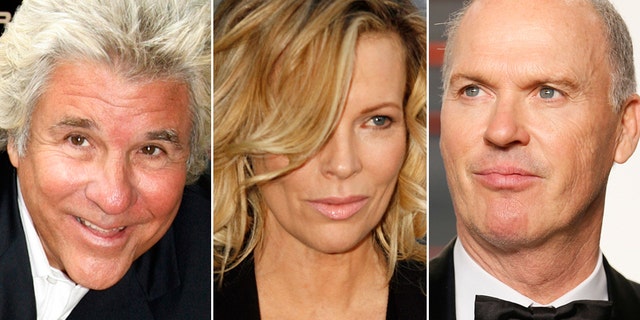 NEWYou can now listen to Fox News articles!
In his first interview in 10 years, producer Jon Peters claimed he had a racy affair with Kim Basinger.
The controversial movie executive recalled to The Hollywood Reporter that he dated Kim Basinger while she was married to Ron Snyder. And to make things more complicated, Michael Keaton, who was also married at the time, wanted to date Basinger and was not happy Peters swept her up before he had a chance, Peters claimed.
"Kim had a husband who was abusive," Peters alleged in his interview to The Hollywood Reporter. "And one day I grabbed him, and she connected with me because I protected her, and we became friends and ended up having a big affair."
Basinger was married to Snyder, a makeup artist, from 1980 to 1989. She eventually left him for "Batman" producer Peters.
Peters said "Batman" star Keaton was not happy about Peters' relationship with Basinger because he was interested in her too despite being married to Caroline McWilliams at the time. Keaton and McWilliams divorced in 1990. She died in 2010.
"Michael Keaton had the eye for Kim Basinger. I remember he got mad at me when she and I hooked up. He felt rejected 'cause he was the star. He's Batman. Yeah. I was a hairdresser who could talk to women. We lived together on the set. She helped me write the third act."