Johnny Depp dumped by new lawyers as ex-business managers trial looms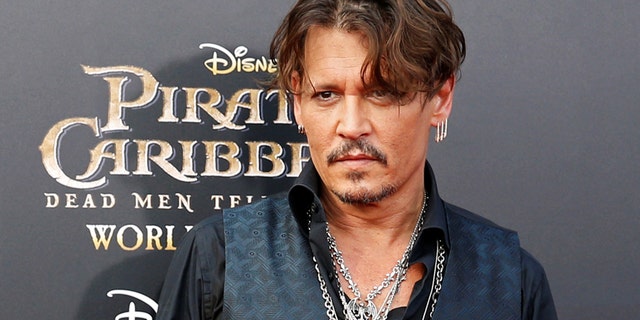 NEWYou can now listen to Fox News articles!
"At Worlds End" may not just be a title in the "Pirates of the Caribbean" franchise for Johnny Depp but also the state of the stars $25 million fraud lawsuit with his former business managers.
Less than three weeks after losing heavyweights Manatt, Phelps & Phillips LLP as part of his legal team in the nearly year and a half long multi-complaint battle with The Management Group, Depp has now been bloodlessly cut loose by replacement Michelman & Robinson, LLP.
Upon having had an opportunity to review this matter in detail, we have determined it is in the best interest of our firm to focus our attention on other matters, a spokesperson for the Irvine, CA based firm bluntly told Deadline today. We wish the parties luck in resolving their differences, they added after a deep dive into the affair and then exit of the leaking Good Ship Depp in just under a month.
Johnny Depp Loses Lawyers As Trial Battle With Ex-Biz Managers Approaches
Additionally, I hear that Michelman & Robinson attorneys will not be in front of Judge Teresa Beaudet tomorrow in Los Angeles Superior Court tomorrow for a scheduled procedural motion hearing in the case that Depp instigated against TMG back in January 2017. Amidst tales of extravagant spending by the "Murder On The Orient Express" star, foreclosure attempts and bare financial cupboards dominating the actors complaint and the commission seeking cross-complaint that TMG hit back with soon afterwards, this latest shake-up in the Oscar nominees legal representation also comes as an August 15 trial start date is approaching in the matter.
Even closer on the calendar and making Depp look more like a defendant than the plaintiff he is, Ive learned that a deposition of the actor that was supposed to take place in early May has certainly been postponed. No new deposition date has been penciled in despite the legal invectives and moves each side have lashed the other with and the trial date on the horizon.
Another wrinkle in the matter is the status of Washington DC-based lawyer Adam Waldmanin the case.
Depps most vocal advocate was listed on April 4 filings as former attorneys for plaintiff and cross-defendant. However, indications were that an error had taken place and Waldman and the Endeavor Law Firm would be formally put back on the case, so to speak. Oddly, that has not occurred yet and officially Waldman is still no longer repping Depp. Requests for comment by Waldman on the matter went unanswered this evening.
As we reported earlier this month when Depp and Manatt split, Waldman remains an attorney on the actors October 17, 2017 filed $30 million suit against his former long time lawyers at Bloom Hergott Diemer Rosenthal LaViolette Feldman Schenkman & Goodman LLP. Depp alleges that Jacob Bloom and crew improperly charged him fees and engaged in self-dealing related to the actors dealing with TMG.
Unsurprisingly, the Bloom firm countersued in December of last year claiming that they have been damaged, and continues to be damaged, to the extent the parties fee agreement is not enforced and Cross-Defendants have not paid the reasonable value of the legal services they say they provided the seemingly strapped Depp over the decades.
'Sherlock Gnomes' Review: It's No Mystery Why This Lazy Animated Sequel Is Just For Kids
In previous filings, TMG detailed what they call irresponsible and profligate spending by Depp to the tune of millions and millions every month over the past several years. Depp listened to no one, including TMG and his other advisors, and he demanded they fund a lifestyle that was extravagant and extreme, the well established Hollywood biz managers stated in their November 2017 action for judicial foreclosure against the actor for a $5 million loan TMG said they made to him to bail him out a few years back.
To be specific, TMG made public last year a gilded list that included the $3 million bucks the "Fear and Loathing In Las Vegas star" spent to shoot Hunter S. Thompsons ashes out of a cannon over a decade ago. Detailing what appeared to be a landscape of living way beyond one's considerable means, Depp's ex-business manager of 17-years also revealed in their cross-complaint of January 2017 the expenses of $75 million the actor spent to acquire, improve and furnish 14 residences, a hefty guitar and art collection, a yearly payroll of $10 million for friends and family, bodyguards, and at least $2 million a month being paid out for day-to-day costs. In an interview last spring Depp reiterated much of which had been said in his own court filings and added that TMG had clearly let me down.
On the other side of the initial case, TMG are still represented by Michael Kump and Suaan MacIsaac of Santa Monicas Kinsella Weitzman Iser Kump & Aldisert LLP as they have been since this all started.
Disneyland's Pirates Of The Caribbean Ride Makes Some Changes To Controversial Bride Auction Scene