John Stamos celebrates his birthday with a nude Instagram post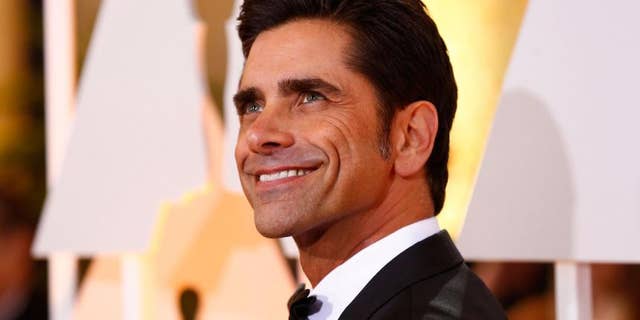 John Stamos had the perfect outfit prepared to celebrate his 54 years on earth - his birthday suit. The actor shared a decidedly cheeky photo of himself on social media to commemorate the big day.
The birthday started out normal, with the star posting an image of himself as a child on his Instagram along with a sweet caption about growing up and being thankful for the life he's gotten to lead.
"It's a wonder just how much of life sits before me eagerly (almost impatiently) waiting to reveal it's gentle, imperfect, often unimaginable beauty. When I've been willing to suspend my judgment, hold my criticism, proactively find the positive, and most importantly embrace wonder, I've found authentic happiness," he wrote. "To stumble safely this far together is a real wonder. Thank you for the lovely birthday wishes. Sending you much, much love!"
Just when it seemed like the "Full House" star's celebration was going to be a chaste, classy affair, he posted a second shot in where he bared all. The actor can be seen completely naked from behind as he bathes himself in an outdoor shower. Apparently, based on the caption, it was an effort to thank his many fans for the birthday wishes.
Stamos has had new life breathed into his career thanks to the recent news that Hulu will stream the entirety of "Full House" in September as well as having a stint on Netflix's "Fuller House" revival. As Entertainment Tonight notes, the star's co-stars took to their own social media to wish him a happy birthday including Lori Loughlin, Candace Cameron-Bure, Jodie Sweetin, Bob Saget and Dave Coulier.