John Rich speaks out on lack of government support for mental health of veterans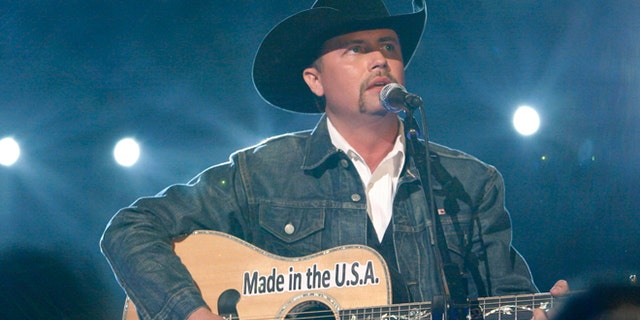 If there is one thing that comes more naturally to acclaimed country music singer John Rich than writing songs, it's supporting U.S. troops.
"It is our responsibility to take care of the men and women that take care of us," Rich told FOX411. "These people are suffering, so it is a no-brainer that everyone should be helping the people who are serving to their own detriment."
According to the country crooner, not enough is being done to prevent these types of post-war tragedies.
"They need permanent mental health facilities at all the bases, so if you have ever served this country and you need to walk in in the middle of the night because you're having suicidal thoughts you can talk to someone and get through that process," he said. "We don't have that right now, so I think there is a lot more our government could be doing and events like this highlight how important it is that we continue to move forward."
John Rich and his Big & Rich counterpart Big Kenny joined forces with Sarah Silverman, The Band Perry, former "Saturday Night Live" star Darrell Hammond and Red Sox legends Pedro Martinez and Tim Wakefield in Boston on Monday for Mission Gratitude, the largest benefit concert in New England in support of wounded warriors. Funds raised will go to the Red Sox Foundation and the Massachusetts General Hospital Home Base program to provide clinical care and support services to members, veterans and families affected by Post Traumatic Stress Disorder (PTSD).
Helping those struggling with the invisible wounds of war is a cause that hits very close to home for Rich.
"I have had family members that have served, and one of the most prominent ones in my life was my granddaddy Rich," he said. "He was a tunnel rat in World War ll... I grew up around him and understood the sacrifices people made. I had another grandfather stationed in Europe and he did have PTSD, but back then they didn't know what to call it. At 81 years old he took his own life. He had survivor's guilt."

Danielle Jones-Wesley contributed to this report.