John Mayer says he isn't an 'it' celeb anymore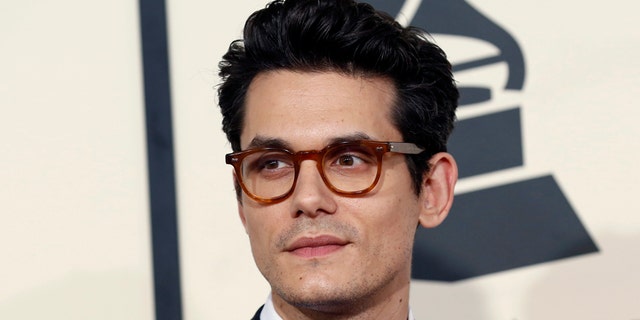 John Mayer thinks he's been off the A list for some time, and he says he's totally content with that.
Mayer, who's out promoting his first in two years "Love on the Weekend," spoke with 95.5 PLJ New York about being out of the limelight for the last few years and feeling very relaxed about it.
"It took me like 15 years to mellow out," Mayer said on Tuesday's Todd & Jayde in the Morning on 95.5 PLJ. "Now that I sort of have, and I know the value of one of my thoughts, which is a lot lower than I thought it was when I was younger, I watch other [celebrities] and I go, 'Hey, man, power to you. Try to be a firebrand. Get it out while you can get it out.'"
For Mayer, who lives on a ranch in Bozeman, Montana, says he doesn't need to be the "it guy" anymore.
"I now say: 'I'm not it,' I just do it. There's a difference. People who are 'it,' 'it' will kill you. It will kill you if you consider yourself to be 'it.'" Meaning? "If you think you are the star, like all the way down to your core that you are just made of star parts, you will die."
In his hey day Mayer was linked to a bevy of beauties -- from Jessica Simpson to Taylor Swift, to Katy Perry, Jennifer Love Hewitt, Mika Kelly and Jennifer Aniston, Mayer was as gossiped about as any rock star.
Mayer's new attitude about his fame seems to have taken a turn toward the sedate.
"What I realize now is I have a very cool job. I get passes that I get to wear around my neck that [allow me to] keep walking to the microphone — and nobody tackles me," he laughed. "And then the show is over, and I go home."