Joe Simpson reveals prostate cancer diagnosis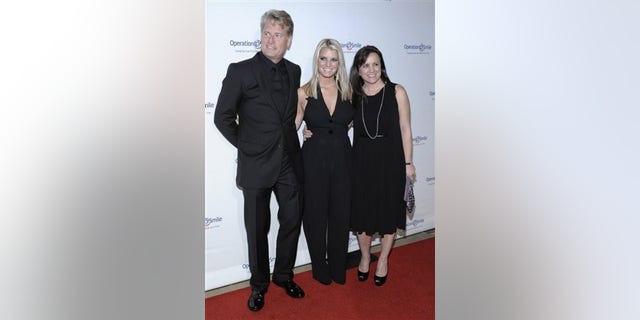 Joe Simpson is working on his health.
The 58-year-old father of Jessica and Ashlee Simpson is recovering from surgery after being diagnosed with prostate cancer two months ago, his rep confirms to ET. Simpson's prostate surgery went well and he's now back to work as a photographer.
Last year, Simpson sat down with ET to talk about his surprising career move.
"I love fashion," he said. "I love being able to shoot beautiful people ... It's just kinda like going back and finding a love that I used to have... it's brilliant."
In addition to his growing photography business, Simpson had also launched his own fashion label, Control Sector.
"I love the opportunity to create and do new things," he explained. "You know, the photography thing is fun. The fashion thing is fun. I still do TV and I still do music, so you know, I'm crazy all the time ... I have plenty to do. I'm not bored!"
WATCH: Joe Simpson Opens Up About Ashlee Simpson's Baby, Jagger Snow