Joan Rivers refuses to apologize for jokes about kidnapped Cleveland women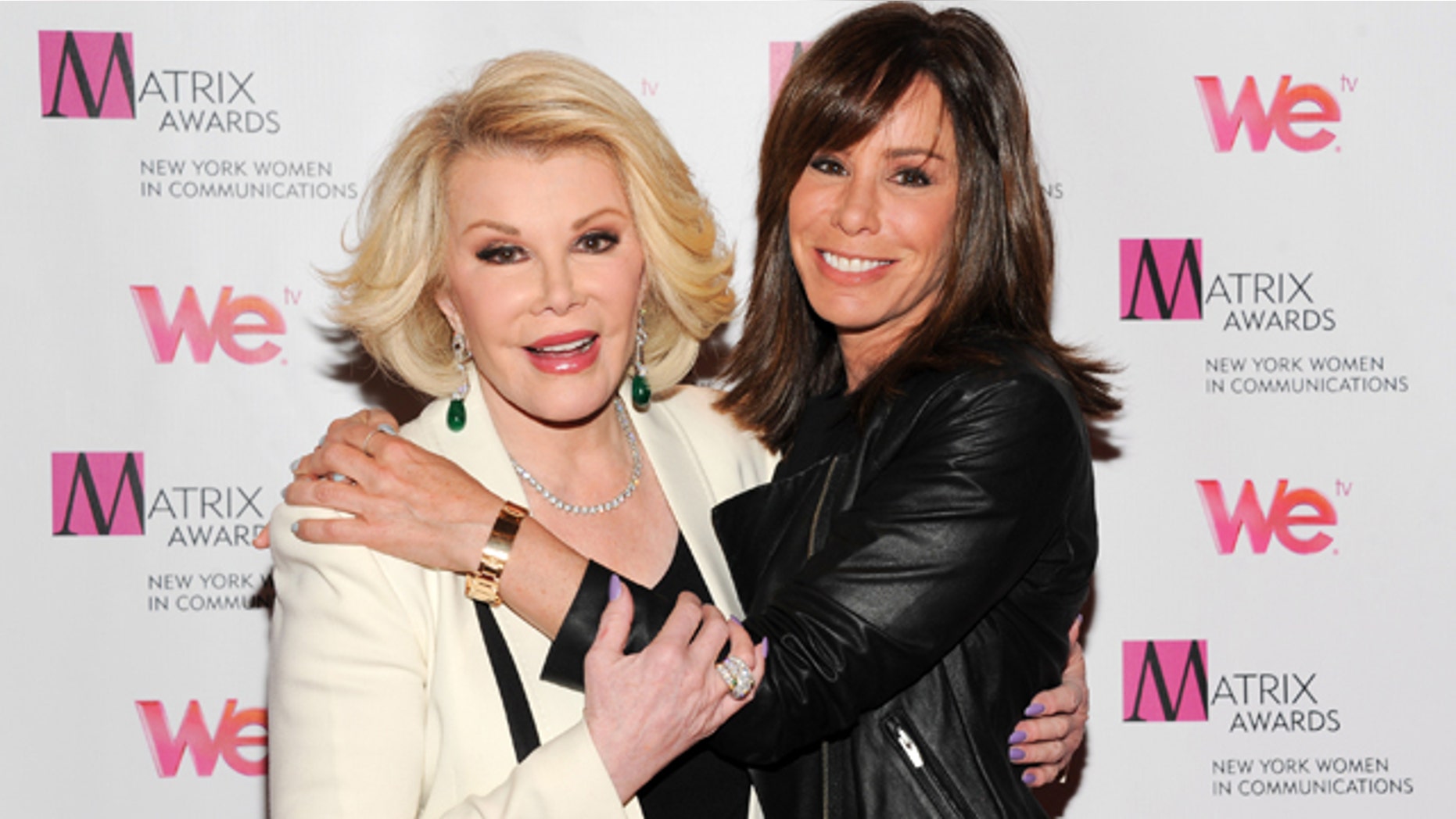 Comedian Joan Rivers has refused to apologize after comparing living in her daughter's guest room with the captivity of three women kidnapped in Cleveland.
Rivers first mentioned the victims when she and her daughter were discussing their reality show Tuesday on NBC's "Today" show. During the appearance, she complained about her living arrangements in her daughter's guest bedroom, saying, "Those women in the basement in Cleveland had more space."
Attorneys for two of the women held in the Cleveland home and abused for a decade called for Rivers to apologize for the jokes, but the outspoken comedienne has no plans to says she is sorry, she told TMZ.
"They got to live rent free for more than a decade," Rivers told the gossip site.
A Wednesday statement from attorneys for Amanda Berry and Gina DeJesus called Rivers' remark hurtful and shocking. The attorneys say the women have endured painful media attention and the comment is "a new low" that warrants an apology.
Berry, DeJesus and a third woman, Michelle Knight, escaped last year. Their kidnapper, Ariel Castro, hanged himself in prison.
Rivers also stood by her joke when reached by The Plain Dealer for comment on Wednesday, telling the Cleveland newspaper, "I know what those girls went through. It was a little, stupid joke. There is nothing to apologize for. I made a joke. That's what I do. Calm down. "
The Associated Press contributed to this report.