JLO Flaunts Her Famous Curves in Brazil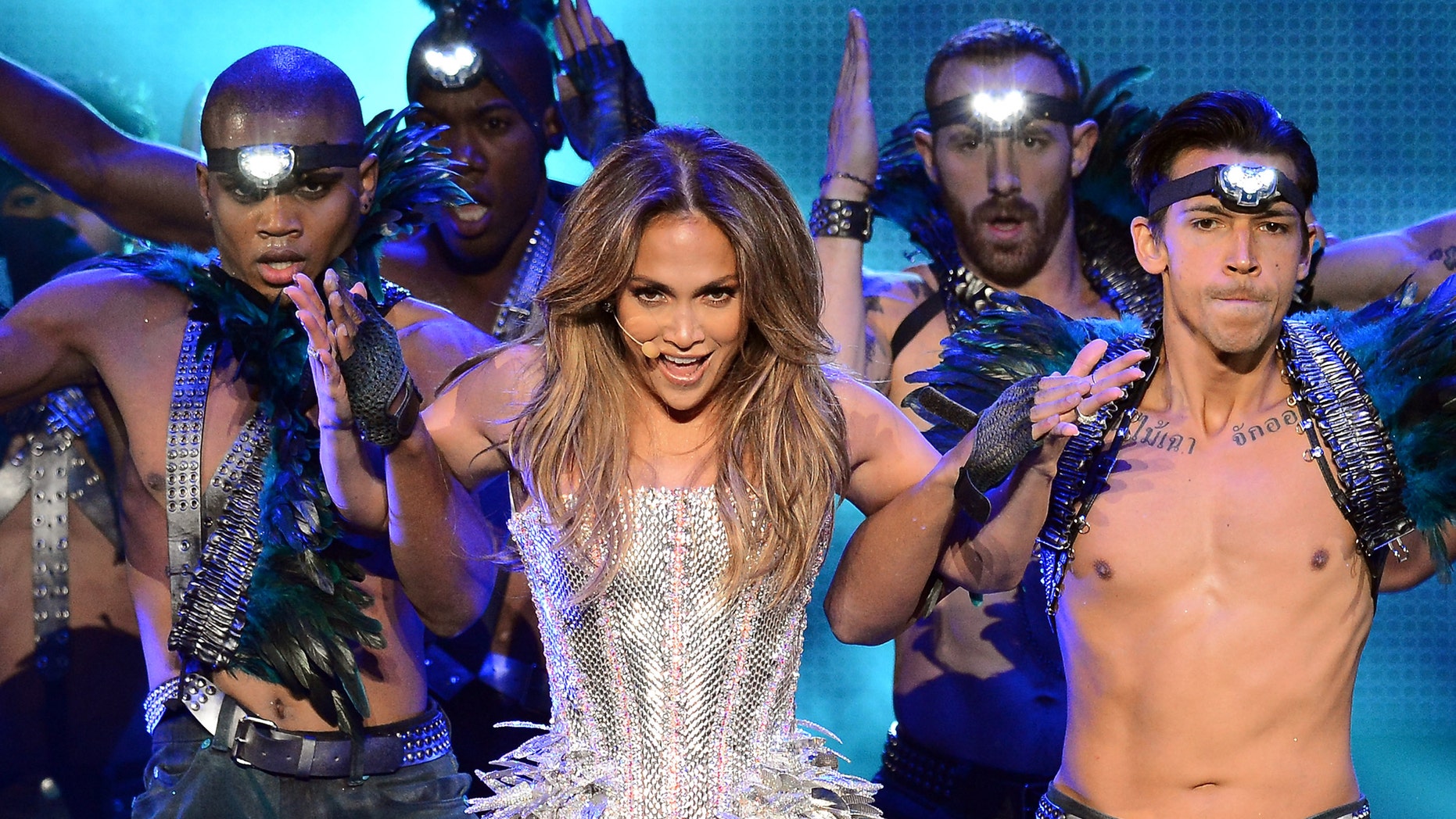 Jennifer Lopez is showing Brazil she is one hot momma!
Lopez, 42, was spotted on a beach in Sao Paulo on Monday, on what appears to be a play date with her twins Max and Emme and her 25-year-old boyfriend Casper Smart, US Weekly is reporting.
Wearing a barely-there white bikini, the "Dance Again" singer flaunted her killer curves and rock-hard abs as she took photos of her children in the sand with her cell phone.
In another photo, a smiling Lopez is seen carrying her daughter as her mother, Guadalupe, stands nearby and Smart talks to another man, who appears to be a bodyguard. Her son is seen sitting on top of family friend who is almost completely buried in the sand.
Just last week JLO had a drama-filled visit to Argentina, before arriving in Sao Paulo.
The international star, who was in the South American country as part of her "Dance Again" tour, had items belonging to her production personnel stolen, just hours after leaving a clinic after experiencing pain in her lower back.
Despite reports from the Argentine entertainment site Primicias, which claims that the thief took personal items from Lopez's dressing room— while she performed at the GEBA stadium in Buenos Aires on Thursday— Lopez's team tells Fox News Latino that "items stolen last night at the venue were not Jennifer's."
It appears that extreme back pain prompted the "On the Floor" singer to interrupt her sound stage check and head to a clinic, according to Spanish network Univision.
The Puerto Rican singer took to Twitter to talk about the incident, revealing that her children had something to do with the hospital scare.
"Got an xray this morning...all good...pulled back muscle," she posted on her Twitter account  on Thursday. "Coconuts getting to big to carry both at once. Awww... #timeflies :( "