Jimmy Kimmel gets the 'Avengers' to play 'Family Feud'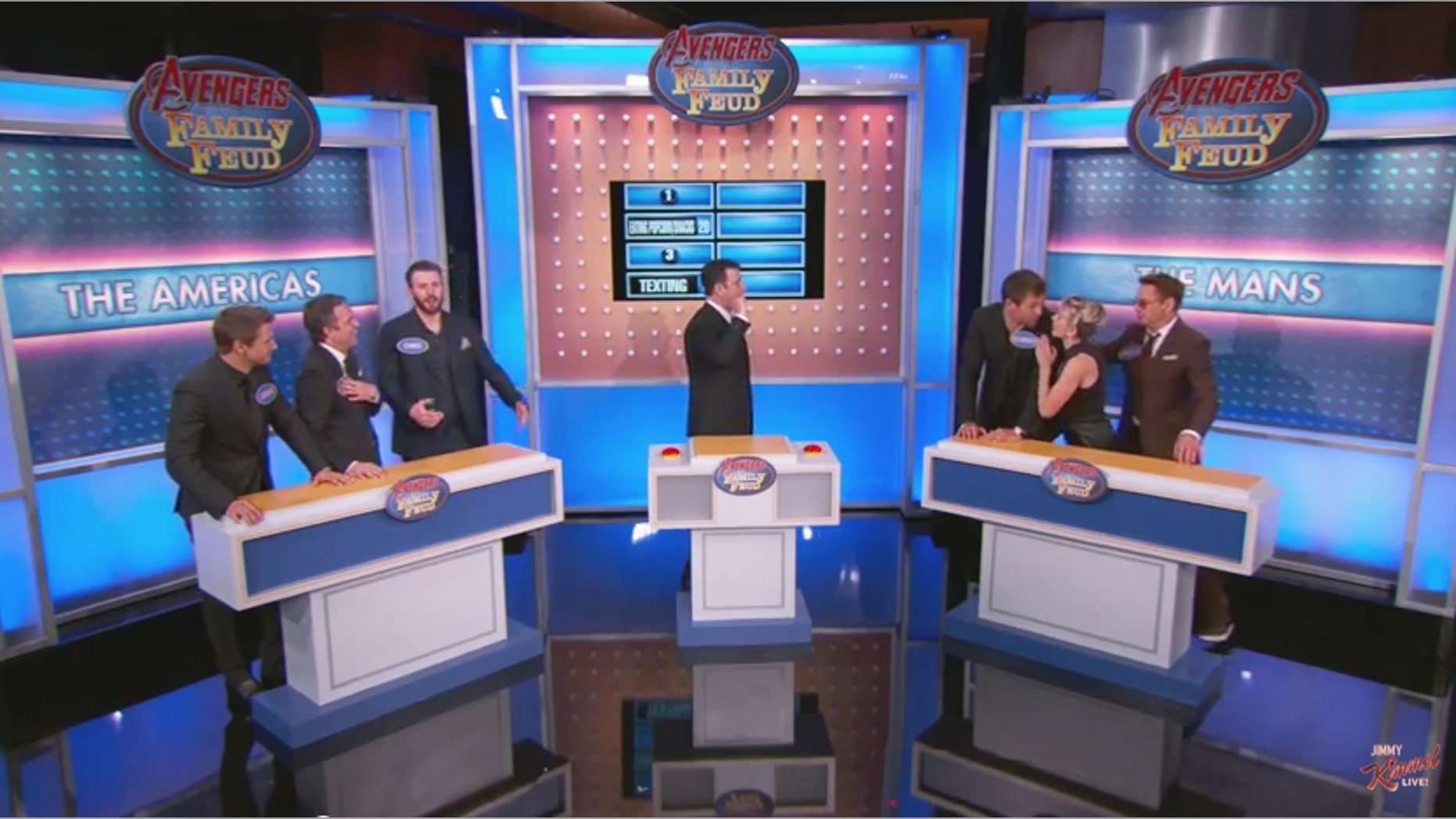 Jimmy Kimmel sure knows how to have a good time.
The late-night talks show host got "The Avengers" together in one room and decided to play a game of "Family Feud" with the cast.
Robert Downey Jr., Chris Hemsworth, Mark Ruffalo, Chris Evans, Jeremy Renner and Scarlett Johansson found themselves tackling puzzles like "Name the worst place to turn into the Hulk."
Divided into two teams, "The Americas" and "The Mans," the Marvel flick stars worked together to answer Kimmel's questions, clearly having a lot of fun along the way.
Hilariously, after the game wrapped, the winning team was awarded an "Avengers"-themed three-seat bicycle. The losing team members were awarded $15 gift cards to Applebees.