Jill Duggar and Derick Dillard's joyful rehearsal dinner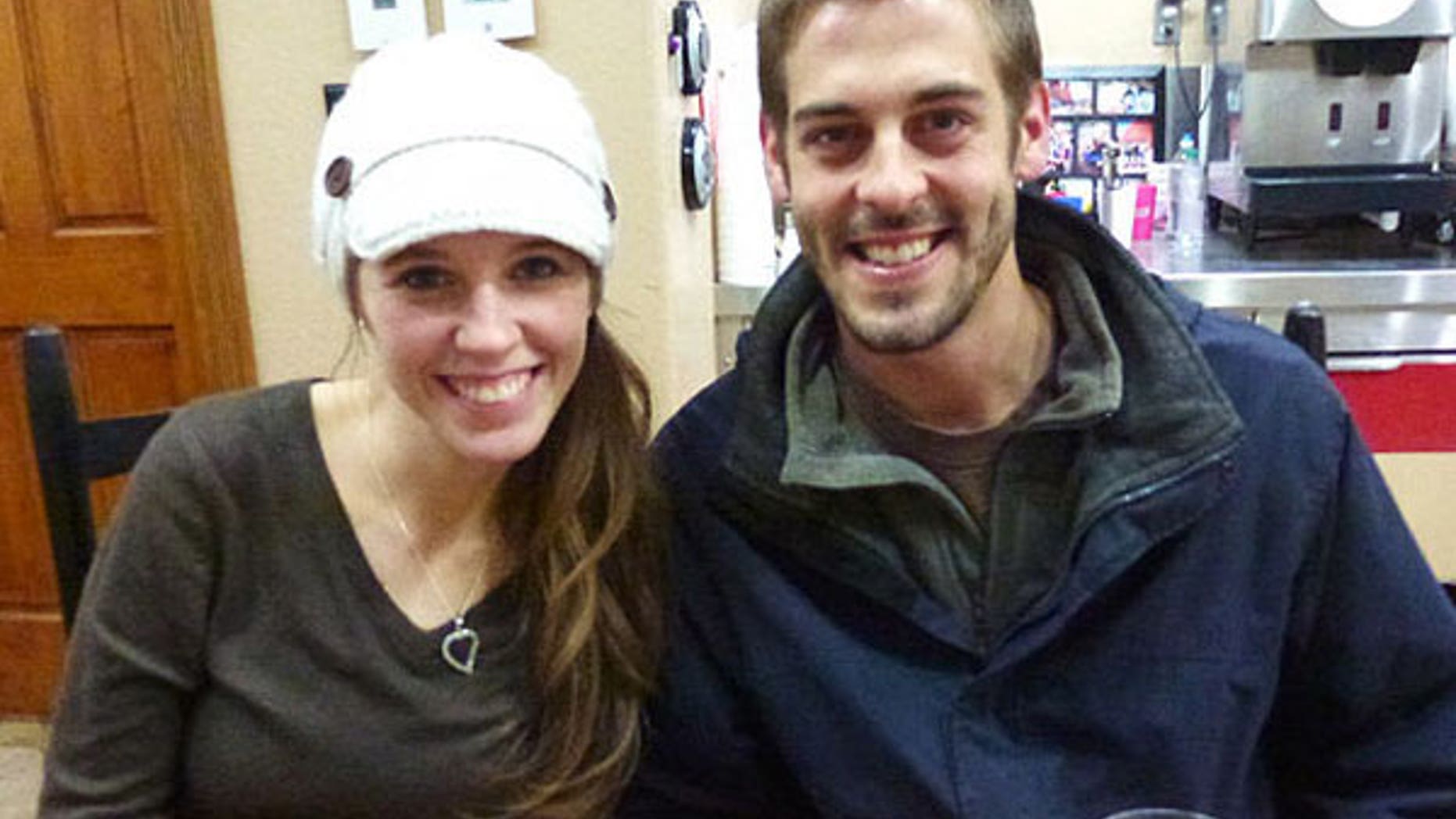 Jill Duggar, 23 and fiancé Derick Dillard, 25 spent a happy day on Friday preparing for their wedding. According to People magazine volunteers helped with decorations and organizing the church where over 2,000 guests are expected to watch Jill walk down the aisle today.
While it was a day of joy there was also a moment of solemnity when Duggar patriarch Jim Bob asked those in attendance to pray for Dillard's mother, Cathy, who is battling cancer and was unable to attend the rehearsal.
"I want to ask everyone to pray for my mom," Dillard told People. "Anyone who has been through [cancer] knows what it is like, and if everyone could think of her, I know she would really appreciate it."
Onlookers were teary-eyed watching Dillard slowly push a wheelchair down the aisle during the rehearsal in the hopes that his mother will feel well enough to attend the nuptials along with her husband, Ronnie. Dillard's father, a former police officer died in 2008.
After the rehearsal, guests devoured a delicious array of food including a barbecue buffet of brisket, chicken legs, baked beans, hash brown casserole and deviled eggs with an ice cream sundae station.
Jill Duggar is the second daughter of the Duggar family, stars of the TLC reality show, "19 Kids & Counting." All of the Duggar siblings were at the rehearsal dinner. Several of Jill's sisters made a humorous movie reenactment of their sister's engagement that had the audience laughing.
"We're really, really excited," Jill exclaimed to People. "My sisters have done a great job, and my wedding team of volunteers has gotten most of the wedding planning done ahead of time."