Jesse Metcalfe found God when becoming sober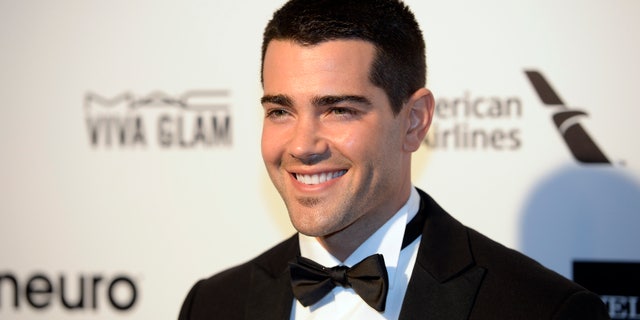 NEWYou can now listen to Fox News articles!
LOS ANGELES – Jesse Metcalfe -- known for his hunky roles in "John Tucker Must Die," "Desperate Housewives" and "Dallas"—takes on a more serious and intellectual role in "God's Not Dead 2." The actor told FOX411 faith has become an important part of his life.
"[Faith is) really important to me," he began to explain. "I really discovered a connection with a higher power and with God as I understand him probably five years ago when I got sober through the 12 steps of Alcoholic Anonymous."
In 2007, Metcalfe entered rehab and he said prayer got him through that dark time.
"A large part of that program is giving the will and care of my life over to God -- or a God as you understand him -- and prayer is also a big part of that program as well. I feel that that really helped me overcome a difficult time in my life and since then has really deepened and enriched my life in a lot of ways."
"God's Not Dead 2," the sequel to "God's Not Dead," tells the story of a public school teacher whose Christian faith and career come under attack as she answers a question about Jesus with scripture.
Along the way, a civil liberties group files a lawsuit in an attempt to make an example of the teacher's quest to remove God from public discourse. In the film, Metcalfe plays a lawyer.
"It's a deeper more intellectual role with a greater responsibility," he said. "Discovering my own faith and my own connection with God, I brought some of that emotional foundation to the character so the character would be really connected and really fighting for something on a deeper level and that the emotion would come through. It was a lot of preparation."
The movie also stars Melissa Joan Hart, Robin Givens, and Pat Boone. Givens also opened up to FOX411 about how God and faith play a strong role in her life.
"I do a lot of writing about fatherless daughters; I grew up without my dad," she began to explain. "I think that role is so important and in many respects God has sort of been the only father I know. I can't imagine not having that belief in my life. It has been the thing that I have leaned on a daily basis so it's very important to me. "
Metcalfe has high hopes for the film.
"I'm hoping the film brings us closer together and unites us as a people and as Americans instead of being something that people call upon to further divide us," he said. "There are so many different belief systems in the world and specifically in our country and I think we pride ourselves as a nation… on diversity and on tolerance, and I think the basic takeaway is that faith is important to having a well-rounded life and to the human experience as a whole. You have to have some spiritual foundation to your life."
"God's Not Dead 2" hits theaters April 1.