Jennifer Love Hewitt shooting 'Client List' scenes in the nude, report says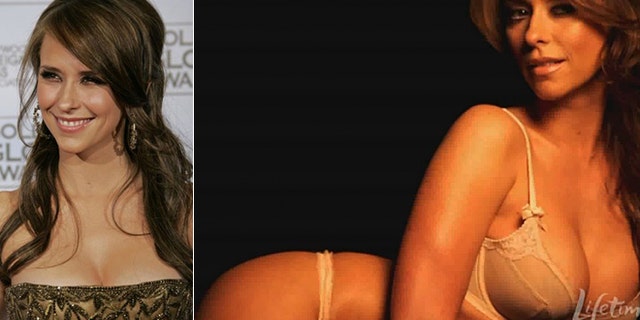 Jennifer Love Hewitt is upping the sexy ante on her Lifetime show "The Client List."
The actress is taping some scenes for Season 2 in the buff, and the network is then going back to blur out the naughty parts, the National Enquirer reports.
Love Hewitt, 33, is reportedly working out four days a week to get her body nude-scene ready.
PHOTOS: Guess the celebrity beach body
This is not the first time the actress' assets have taken center stage on the show. While promoting the first season of "The Client List," it was found that some magazines that ran print ads for the show had reduced the size of Love Hewitt's breasts.
Love-Hewitt herself pointed out the discrepancy between an ad in Entertainment Weekly (smaller) and the same exact ad that ran in The Hollywood Reporter (bigger).
"Somebody sent me a copy of the photograph, and I was like, 'Um, what happened?" she said on a radio show. "I'm not quite sure what's going on, but apparently somebody wanted me to have a boob reduction. The thing that's even crazier is that usually when they do that stuff, I had to see the photograph before they went out anywhere, and I never saw a new version of it."
The actress has long touted her ample curves as an asset for her career.
"It's horrible to say, but I like my boobs. They've always served me well. They're good," she told Maxim magazine.
In the show Love-Hewitt plays a single mom who turns to prostitution to make ends meet.