Jennifer Lopez says she will not return to 'American Idol'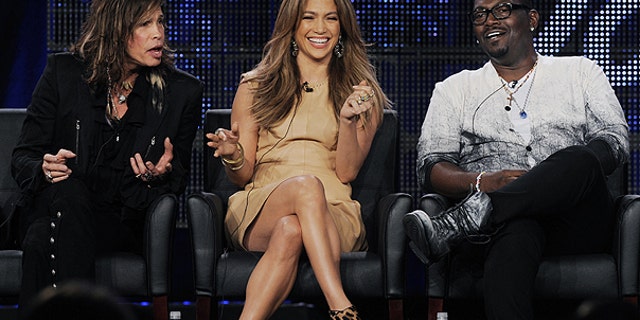 Following on the footsteps of Steven Tyler's announcement that he would not return to "American Idol" Thursday, Jennifer Lopez revealed that she would also be leaving her judging position on the hit show.
Her representative, Mark Young, said Friday that Lopez is ending her time on television's most popular show after two years.
On Thursday, Tyler released a statement saying he would be devoting his time and focus to touring with his band.
"After some long...hard...thoughts…I've decided it's time for me to let go of my mistress 'American Idol' before she boils my rabbit," Tyler said. "I strayed from my first love, AEROSMITH, and I'm back..."
Sources told Fox411's Pop Tarts column that Tyler's bandmates were pressuring him to leave 'Idol,' due to the massive time commitment.
Lopez said on "Today" Thursday that she was looking to move on to focus on her other projects as well.
RELATED: Jennifer Lopez says 'Idol' has been 'an amazing run'
That means the show's judging panel is down to one, Randy Jackson, and there are reports that he may take a different role on the program moving forward.
Fox's "American Idol" has been TV's most popular program for nearly a decade. But it slumped severely in the ratings last season, and producers are looking for a way to shake things up.
It has been widely reported that both Mariah Carey and former "Idol" contestant Adam Lambert are both in talks to join the judging panel.
The Associated Press contributed to this report.