Jennifer Lopez On Love: 'The Nirvana Man, He's Out There Somewhere'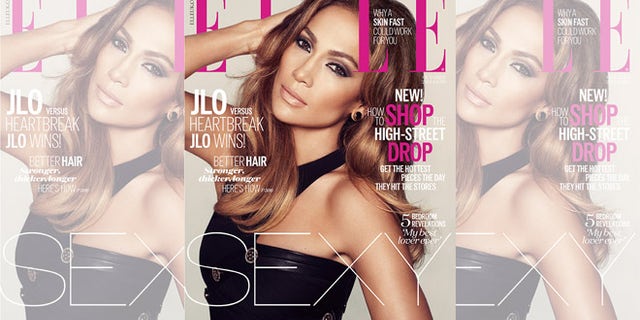 Jennifer Lopez's relationships have been well documented in the media since the start of her long career.
After three failed marriages some would think that the 45-year-old singer has sworn off love, but that cannot be farther from the truth.
"I still believe in love. The nirvana man, he's out there somewhere," Lopez told Elle U.K. for its October cover story. "But you just to work at it. You have to work at it.
Lopez knows she has made mistakes and is trying her best to not repeat them.
"Everybody has seen that I make mistakes," Lopez told the magazine. "Every single album I have ever made is about love. But I am not going to give up. I've got to hope that if I keep going, I will eventually get it right."
She added, "I have to look at what I do wrong. I rush in, I get swept up, I ignore the signs. But so many of us are guilty of these things. Each time it goes wrong, it's hard."
The "American Idol" judge, who recently split from Casper Smart and was romantically linked to Maksim Chmerkovskiy, told the magazine that it is worth making mistakes in public and trying to figure out what to do, but that none of it is easy or safe.
"You are going to get big highs and you are going to get big lows, so it's not for everyone – but that's exciting," Lopez said. "You just need to believe in yourself."
In the meantime though, the "Booty" singer is focusing on raising her 6-year-old twins Emme and Max. She acknowledged that it is not easy to be a single mom, but she makes it work.
"It's not easy. I'm from a traditional background. It takes two people to make a kid for a reason," she said. "When Marc (Anthony) and I first broke up, I did think, 'I wish I could have held this together.' But when you realize it's not the right thing for anybody, you think, 'OK, well, how do we make this work, how do we make this better, how do we make this great for the children anyway?'"
One way of making it "great for the children" is making family a priority.
"My kids go and stay in a one-bedroom apartment in the Bronx all the time, or a studio with their aunts, uncles and cousins and their grandmother. They get it," Lopez told the magazine. "The great thing about actually becoming successful is that my family – who grew up sharing beds – come and stay, and everyone has their own room and their own shower. My aunts walk around saying, 'Jennifer, you have so many towels.' Everybody in my family always talks about how many towels I have."
Follow us on twitter.com/foxnewslatino
Like us at facebook.com/foxnewslatino