Jennifer Lopez no longer JMu - gets her name back after divorce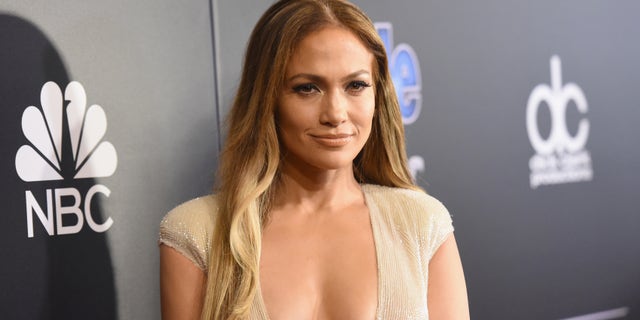 NEWYou can now listen to Fox News articles!
Jennifer Lopez has her original name back.
New court documents show that the Bronx native's name was legally changed to Lopez, according to TMZ.
The singer-actress had changed her name to Jennifer Muñiz when she married salsa crooner Marc Anthony – whose real name is Marco Muñiz.
Lopez never changed it back after their divorce in April 2012.
In December 2013, the "American Idol" judge petitioned the court to change her name back as part of the couple's divorce proceedings.
The divorce was finalized in June 2014.
A judge awarded the former couple joint legal custody of their 6-year-old twins, Max and Emme, with Lopez having them most of the time. The singers also agreed that no child or spousal support was necessary.
A new HBO documentary, "Jennifer Lopez: Dance Again," filmed soon after the couple announced their divorce showed Lopez during a concert tour.
"I had just gotten divorced, was a single mom for the first time (and) decided to go tour the world," Lopez said in a recent interview.
The 45-year-old singer-actress said she realized the show was more than an arrangement of musical numbers; it was a mirror of that time in her life.
"Looking at all my music and putting this show together and seeing, 'Who was I as a person? As an artist? What did I want to say with this show?' ... It was self-reflective," she said.
One touching part of the documentary shows Lopez ending her tour in Puerto Rico with Anthony, who recently remarried, joining her onstage for a surprise duet.
Lopez said it was important for her children to see their parents together, working cooperatively.
"They don't do what you say, they do what you do. You've got to show them we're not together, but we're together for you. When it comes to you, you're so important to us and you're so loved," she said.
"I reinforce that their dad loves them, and he reinforces that I love them," the singer said. "Kids with divorced parents – and I think about this all the time – they feel like one of their parents doesn't want to be with them or doesn't care about them. We reinforce that even not being together is for them. It's the best thing."
The Associated Press contributed to this report.
Like us on Facebook
Follow us on Twitter & Instagram