Jennifer Hudson calls Aretha Franklin movie role 'a dream'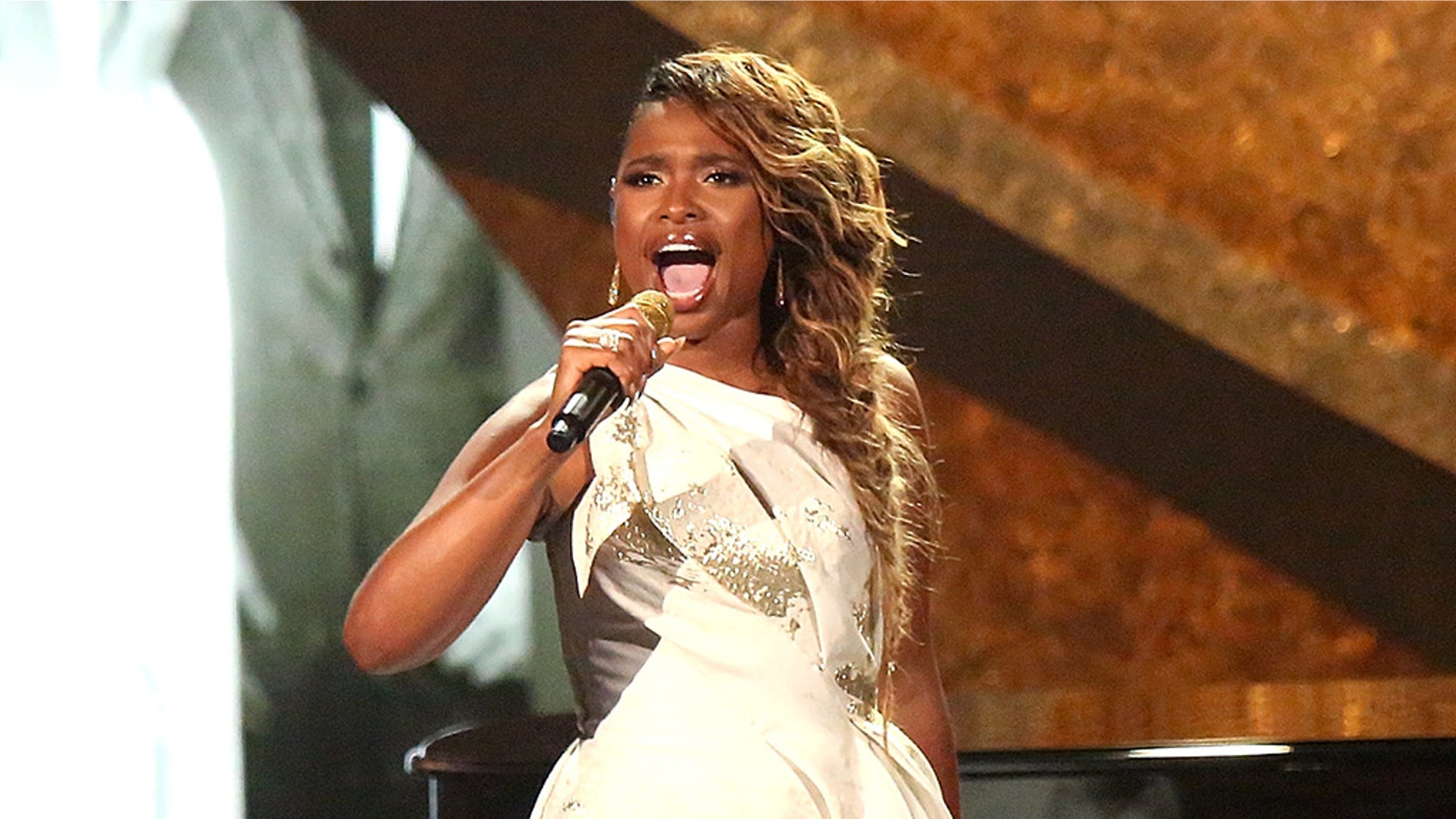 Jennifer Hudson says she's getting her lifelong wish: the chance to star as Aretha Franklin.
The singer, 37, said she was "humbled" in January to portray the late songstress in an upcoming biopic. And this week, Hudson reflected on the casting choice.
"It's always been my dream to play Aretha, and it's actually happening," she said during Wednesday's episode of "The Ellen DeGeneres Show."
Hudson shared that she was stunned to be handpicked by Franklin for the part.
TAYLOR SWIFT'S 'CATS' ROLE TEASED BY ANDREW LLOYD WEBBER
"It blows my mind," Hudson said of the move.
She added, "I've always looked up to Aretha, and to portray her — I can't even speak about it, because it's like, 'Oh, that's a huge task."
Filming has yet to start, but Hudson talked about Franklin's years in the spotlight.
"And think about it: it's not just two, three decades of a career," Hudson said referring to the Queen of Soul, who died on Aug. 16 at age 76.
TOM ARNOLD SAYS ROSEANNE 'WASN'T RACIST' WHEN HE WAS WITH HER
"This woman had a lifetime of a career — that's like seventy years," she continued. "I can't even begin to imagine how long it's going to take to cover."
DeGeneres had a humorous take on the situation.
"You're going to be shooting for seventy years," she told the star.
Hudson, however, was game.
"I'll do it, I'll do it," she told the comedian.