Jenelle Evans' husband David Eason slammed for sharing 'straight pride' post on Instagram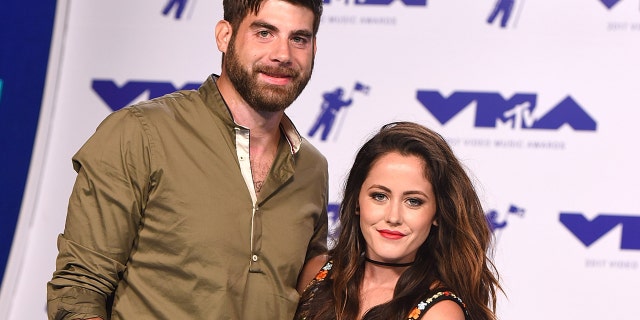 Jenelle Evans' husband, David Eason, has gone one step further to defend his controversial beliefs with a meme honoring "Straight Pride" on Instagram.
On Wednesday, the reality star shared an image of a Caucasian bride and groom getting married that had been transformed into a meme which read, "Straight Pride: It's Natural, it's Worked for Thousands of years and you Can Make Babies."
The image also featured blue and pink stripes which were meant to represent the heterosexual union.
The controversial reality star wrote in the caption of the post, "For the people who get offended when you call them what they identify themselves as... I'm also proud to be a white man, a southerner and a redneck! #pride."
Evans' husband was quickly slammed for his post on Instagram.
One user commented on the post and said, "This is so ignorant David. You have the right to say what you want but this is not necessary you know what your [sic] doing by posting crap like this."
Another wrote, "Freedom of speech is one thing, spreading and inciting hatred is another."
Eason's post comes just two days after his wife defended him during the second part of the "Teen Mom 2" reunion special on MTV.
"He doesn't hate those people," she said referring to the LGBT community. "He just doesn't want his kids to grow up and be that way."
Evans was then asked how her husband would react if one of the children were to come out as gay, she said, "He'll still love them and adore them, but he just wouldn't agree with their lifestyle. It's the way he was raised...[But] he doesn't run around the house saying, 'I hate gay people.'"
Back in February, Eason was fired from the "Teen Mom 2" reality series after the dad of three reportedly shared a series of homophobic tweets.
MTV released an official statement saying that they would cut ties with Evans' husband due to the fact that his personal comments "do not reflect the views of MTV."
"With six weeks left of production on 'Teen Mom 2,' effective immediately, we are ending our relationship with him," the statement read.
The decision to fire Eason came after fans swarmed Twitter, urging for MTV to fire the reality star due to a series of tweets he allegedly shared in which he called gay and transgender people "abominations," according to People.
Though Eason's Twitter account has been removed since the uproar, angry users have posted screenshots that show Eason also seemingly shared thoughts advocating for the right to carry concealed weapons. Evans' husband reportedly tweeted, "It only makes sense to protect our kids the proper way… the only way we know how."
His remarks sparked backlash on the social media platform, prompting a Twitter war between users.
Since Eason's firing, Evans has appeared on the MTV series with just her children. But the 26-year-old star has also made controversial headlines of her own.
In July, MTV aired an episode in which the mother was seen getting into a heated road rage incident leading her to pull out a gun while her 8-year-old son Jace rode in the front seat of the car with her.
The event sparked backlash from viewers who slammed her parenting.