Jazz Artist David Sánchez & Bandmates Take Fans "Ninety Miles" to Cuba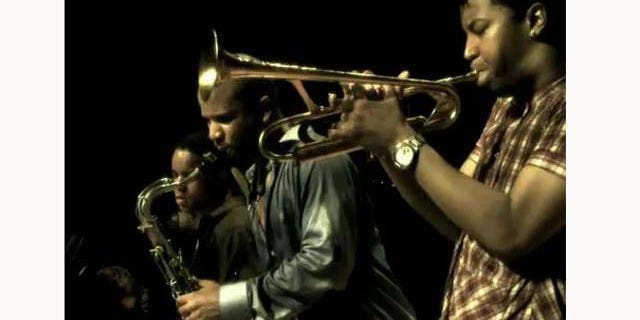 He held his Saxophone tenderly, caressing its keys and embracing the mouthpiece as he and his bandmates entertained a crowd at SoHo's SOB's Lounge in New York City.
"Thank you all for coming," said David Sánchez, a Puerto Rican jazz artist who along with musicians Stefon Harris and Christian Scott released "Ninety Miles" Tuesday night—an album they recorded with artists in Cuba. The album is accompanied by a documentary of their journey through the pearl of the Caribbean.
"I was thrilled to be there," Sánchez told Fox News Latino about being in Cuba. "It's a place that I have so much in common with. It was a blessing to get to know more of the culture and the people."
"It was interesting to relate to them in a deeper level…it's this rhythmic code," he added. "It felt great, because I grew up playing similar music in Puerto Rico, so I was in my comfort zone."
He said while it was an uplifting experience creating "Ninety Miles" with his colleagues, the entire project was difficult to execute.
"The fact that it involved a Cuban record company, Cuba Discos, that fact alone made things challenging," said Sánchez. "We did it in a studio in Havana and that was not simple."
It took the trio and their teams about a year to straighten everything out and fly to Cuba, where they only had five days to record their album, documentary and put together a performance.
"We had to get it together with musicians that we didn't know," he said. "It was definitely a collective effort."
Sánchez, 42, said people will be enriched when listening to the album and watching the film.
"They will get transported and taken to different places like Cuba, Africa and New Orleans," he said.
You can reach Alexandra Gratereaux at: Alexandra.Gratereaux@foxnewslatino.com
or via Twitter: @GalexLatino
Follow us on twitter.com/foxnewslatino
Like us at facebook.com/foxnewslatino