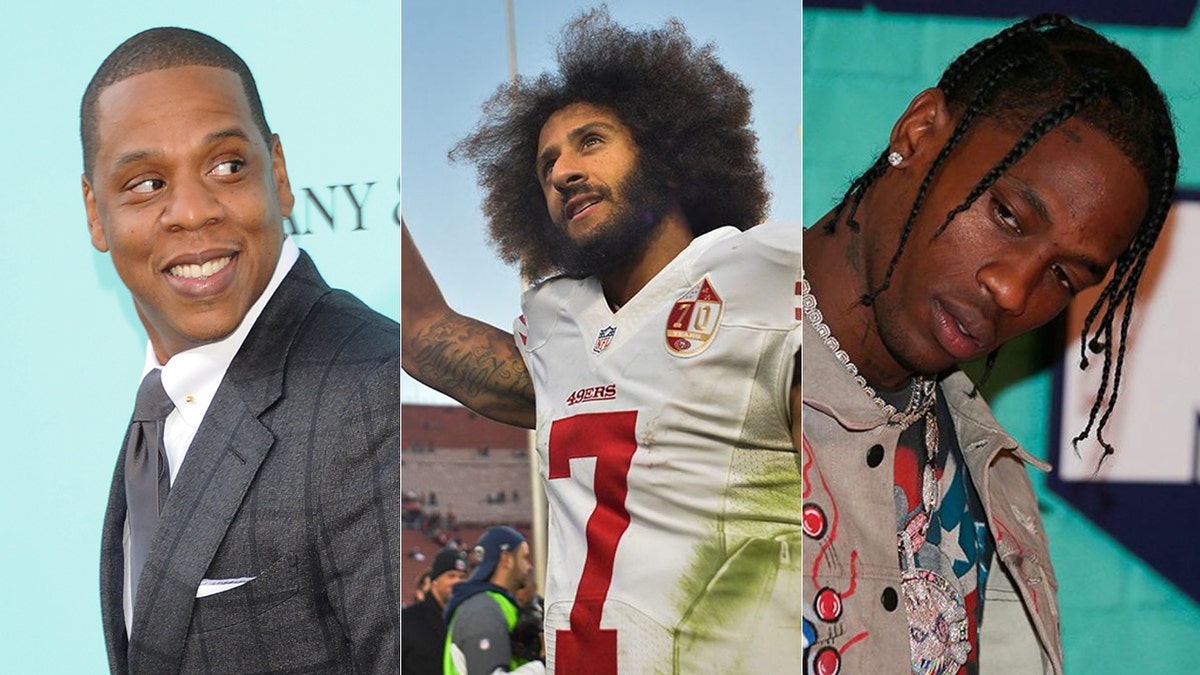 While former San Francisco 49ers quarterback Colin Kaepernick will not be playing for any team that makes the Super Bowl, issues between the league and his supporters are still a talking point.
TMZ reported Thursday that rapper Travis Scott would be performing with Maroon 5 at Super Bowl 53 on Feb. 3. But Jay-Z is reportedly trying to talk Scott out of performing in Atlanta.
The "4:44" rapper has been critical of the NFL over its alleged treatment of Kaepernick and was trying to talk Scott in sitting on the sidelines of the Super Bowl instead of taking on one of the biggest music gigs anyone in the industry could attain, multiple sources told Variety.
CLICK HERE TO GET THE FOX NEWS APP
Maroon 5 has reportedly been struggling to find performers to join them due to many artists boycotting the NFL over their treatment of players who kneel during the national anthem in protest of perceived racial injustice. During Week 15 of this season, only one NFL player kneeled during the anthem, while three others remained in the locker room, according to Sports Illustrated.
Rihanna previously declined to perform with Maroon 5 in solidarity with Kaepernick, while Jay-Z previously turned down the gig to perform in 2017. On Wednesday, Amy Schumer credited herself for urging artists to boycott football's biggest night.
Scott nor Jay-Z have commented on the Super Bowl halftime show.