Jason Alexander: A 'Seinfeld' movie? Are you kidding me?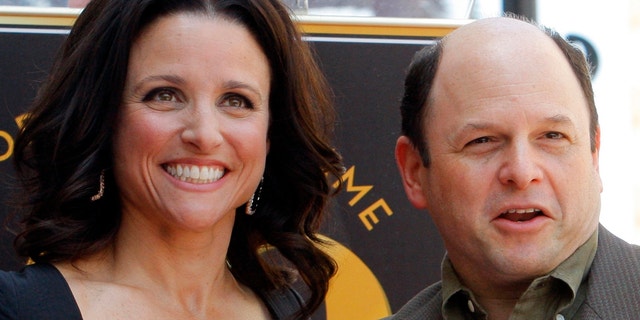 LOS ANGELES – It has been 15 years since "Seinfeld" signed off, and people still ask Jason "George Costanza" Alexander if there's going to be a movie.
"The plot is the hard part," he told FOX411 at last week's Annual Simply Shakespeare event at the Broad Stage, Santa Monica. "I think the reason we don't do a movie is the expectation on how good could it be, is better than we could make it."
And even though 76 million viewers tuned in for the final episode – making it the third most watched television finale in history – that finale is another good reason a movie will not be made.
"Trust me, we absolutely could (disappoint) did you see our finale episode? There are not too many people that go 'best episode ever,'" he quipped.
Alexander said if "Seinfeld" debuted in the current television environment, barring a Festivus miracle, it wouldn't see the light of day.
"The pilot wasn't picked up, we were barely on-air, we scraped by from season to season and somewhere in the third season we started picking up," he explained. "We always had good demographics but not much in ratings, then all of a sudden the ratings picked up and we were fine. If we had gone on the air today with that (initial) response, we wouldn't have lasted to season three."
Alexander, who joined the likes of Tom Hanks, Sir Paul McCartney, Martin Short and William Shatner for the star-studded Shakespeare event, also broached the subject of whether the education system could be improved with more funding for arts programs.
"Clearly, we are in a financial crisis in this country so you want to spend money where it is going to make sense. Do people absolutely need the arts to get by day-to-day? You can make that claim but they also really need a lot of things before that," he said. "I would love to see more funding for the arts but I think the community to which it serves should sponsor. There are tax payers in this country that never go to the theater, that never read a book or poetry or go to a museum and their tax dollars are being spent on the arts…. I could make the argument either way. I'm glad I'm not the guy who has to figure it out."
Danielle Jones-Wesley contributed to this report.