Janet Jackson presents Missy Elliott with Essence award ahead of Grammys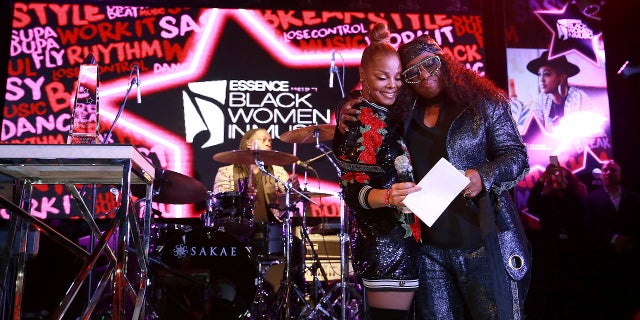 NEWYou can now listen to Fox News articles!
There was plenty of emotion when Missy Elliott, honored at Essence magazine's pre-Grammy event Thursday, received the award from close pal Janet Jackson.
Jackson handed the rapper and producer the "Visionary" award and praised her talent. She said Elliott made her mark with "boldness and courage."
"Some rhyme, some rap. Some act, some choreograph. Some write hit songs, some create whole new sounds," Jackson told a packed house in New York City. "Some women are able to make her mark in some of these fields. But there's only one woman who has made her mark in all of these fields."
The magazine's annual event celebrated black women in music.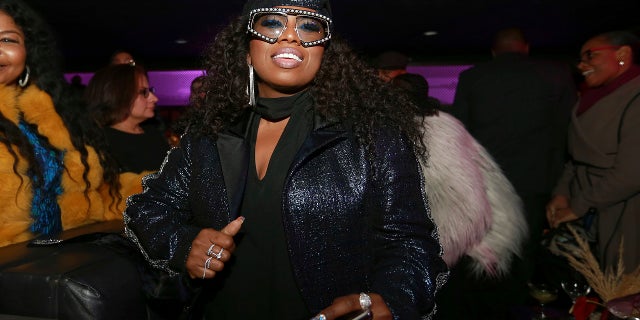 Elliott — whose hits include "Work It," ″Get Ur Freak On" and "One Minute Man" — began to cry during Jackson's tribute, as the two shared a long embrace.
"That was a surprise," an overwhelmed and teary Elliott said.
"I've known Janet over a decade," she said. "The times that I may have felt like giving up, she's always gave me an encouraging word."
Elliott, who has created hits for artists ranging from Aaliyah to Ciara, used her own success story as testimony to never give up.
She said that some in the industry didn't think she could be successful in part because she was a woman and producer, and also because she didn't look like what was seen as traditionally beautiful.
"I want all of you women in here to know that you're beautiful," Elliott said. "You gotta believe in yourself. Because there are going to be times that people tell you you can't do it or you don't look the part. But I am a walking testimony."
Performers Leikeli47 and two-time Grammy nominee Rapsody performed in tribute to Elliott.
The Essence event is just one of dozens being held around New York City ahead of Sunday's 60th annual Grammy awards, to be held at Madison Square Garden.
The Associated Press contributed to this report.