James Bond producer confirms incentives from Mexico, denies changing script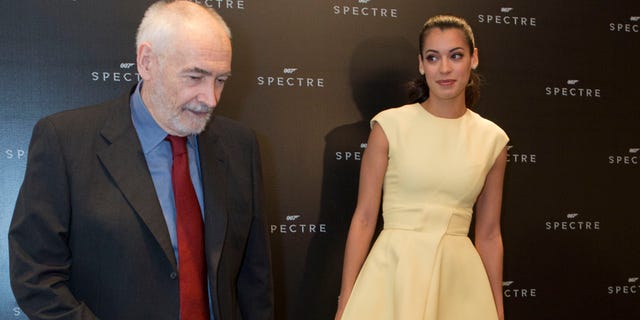 MEXICO CITY (AP) – The producer of the new James Bond thriller "Spectre" denies that the script was changed to get incentives in Mexico.
Earlier, the website Tax Analysts said leaked emails indicated that Mexico made suggestions on the nationality of an actress and the villain, the villain's intended victim and some film shots. Implicitly, Mexico's incentives for the film were at stake, it said.
Producer Michael G. Wilson said Wednesday: "There is nothing in the script that we hadn't had before. The villain was always an Italian ... we already shot that in Rome."
Asked about Mexico's purported insistence on a Mexican actress in a role known as "Estrella," Wilson said, "We always had a Mexican actress playing this part." The film has cast Mexican actress Stephanie Sigman in the role.
Officials in Mexico City have declined to comment on possible incentives offered on the movie, which is scheduled to begin its Mexico filming Thursday.
Relying on emails leaked as part of the recent hacking of Sony Pictures Entertainment, Tax Analysts said that the target of the villain "Sciarra" should be an international leader rather than Mexico City's mayor and that a "special police force" should appear in the film instead of Mexican police.
Wilson confirmed there are incentives.
"Everywhere we go we have incentives," he said at a news conference. "Sometimes they're taxes; sometimes they're other kind of incentives. You can get cooperation, you can get things you would usually pay for for free and all that."
But it wasn't just incentives. Wilson confirmed that Mexico's "Day of the Dead" traditions will be seen in the film, or at least a Bond version — "where everything is sort of magnified."
Mexicans remember departed relatives and friends on the Day of the Dead at the beginning of November with orange flowers, candy skulls and other death-related decorations.
"The writers thought the day of the death would be an excellent background in the opening sequence, very colorful, very mysterious," Wilson said. "You can only do that in Mexico. There is no other place that offers that but Mexico."