Jada Pinkett Smith reveals she's losing her hair: 'I was literally shaking with fear'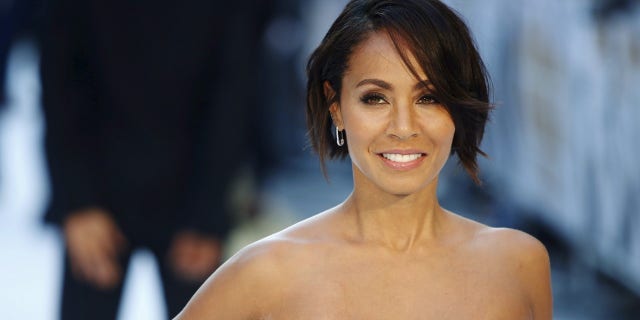 Jada Pinkett Smith revealed she's been dealing with "terrifying" hair loss after receiving questions from fans about why she's been covering up her locks.

Smith, 46, opened up in Tuesday's episode "Red Table Talk" on Facebook about undergoing several tests to determine why she's been losing her hair. She said some professionals told her it was stress while others said she has alopecia, an autoimmune skin disease that causes hair loss.
"A lot of people have been asking why I've been wearing turbans," Smith said. "Well, I haven't talked about it. It's not easy to talk about, but I am going to talk about it."
JADA PINKETT SMITH'S DAUGHTER WILLOW REVEALS HER STRUGGLE WITH SELF-HARM: 'I WAS CUTTING MYSELF'
The actress recalled the "terrifying" moment when she was in the shower and "handfuls of hair" fell into her hands. She added that she loved her "big, thick beautiful hair."
"Oh my God, am I going bald?" Smith recalled thinking.
She added, "It was one of those times in my life where I was literally shaking in fear. That's why I cut my hair, and why I continue to cut it."
Smith began sporting an asymmetrical bob in January and has kept her hair short since then. Her husband, Will Smith, also showed his support of the new do in an Instagram video at the time.
"My hair has been a big part of me," she said. "Taking care of my hair has been a beautiful ritual and having the choice to have hair or not. And then one day to be like, 'Oh my God, I might not have that choice anymore.'"
JADA PINKETT REGRETS DATING WILL SMITH WHILE HE WAS STILL MARRIED
Despite feeling scared, Smith said she put her hair problem into perspective.
"I really had to put it into a spiritual perspective, like the higher power takes so much from people. People are out here with cancer. People have sick children. I watch the higher power take things every day." Smith said.
"When I looked at it from that perspective it did settle me," she added.
Smith said she now loves wrapping her hair because it makes her feel "like a queen."