J.J. Watt 'heartbroken' over Jennifer Aniston's marriage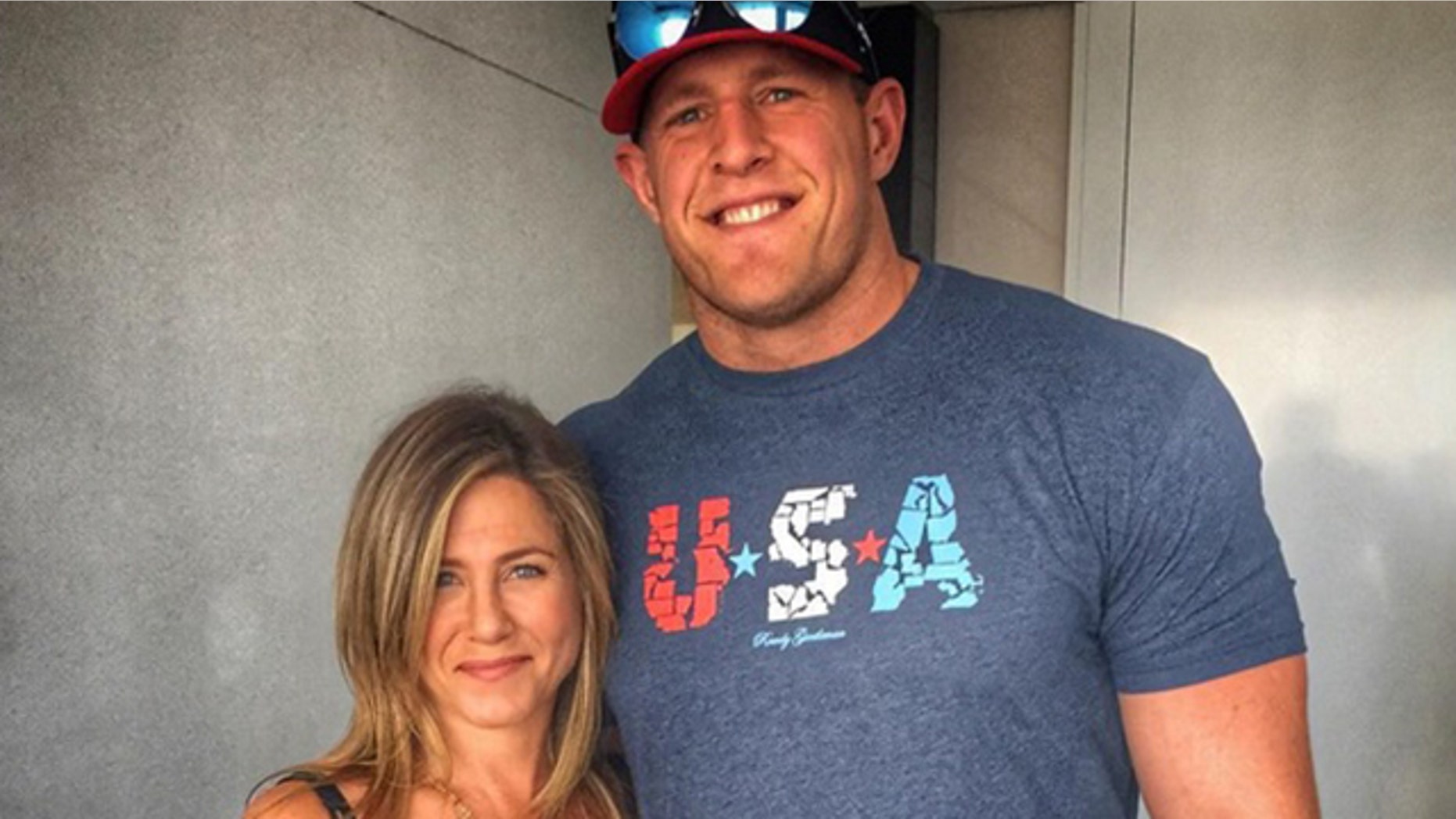 We know at least one star not so happy about Jennifer Aniston's Aug. 5 surprise wedding to Justin Theroux!
Houston Texans defensive end J.J. Watt -- who's made no secret that the beloved former "Friends" star is his "lifetime" celebrity crush -- said that he was "heartbroken" now that Aniston is officially off the market.
Subscribe to FOX411's new YouTube channel.
"She got married a couple weeks ago," Watt, 26, acknowledged to reporter Erin Andrews at the Houston Texans' third preseason game on Sunday. "So I'm heartbroken and I'm moving on, but I understand."
WATCH: Jennifer Aniston Meets J.J. Watt and He Appropriately Freaks Out About It
Watt met Aniston in July, and was obviously starstruck. "I'm not even going to try to pretend like I acted cool when this happened. #LifeMade," he Instagrammed.