J.J. Abrams says 'Star Wars' fans should be 'excited for what is to come'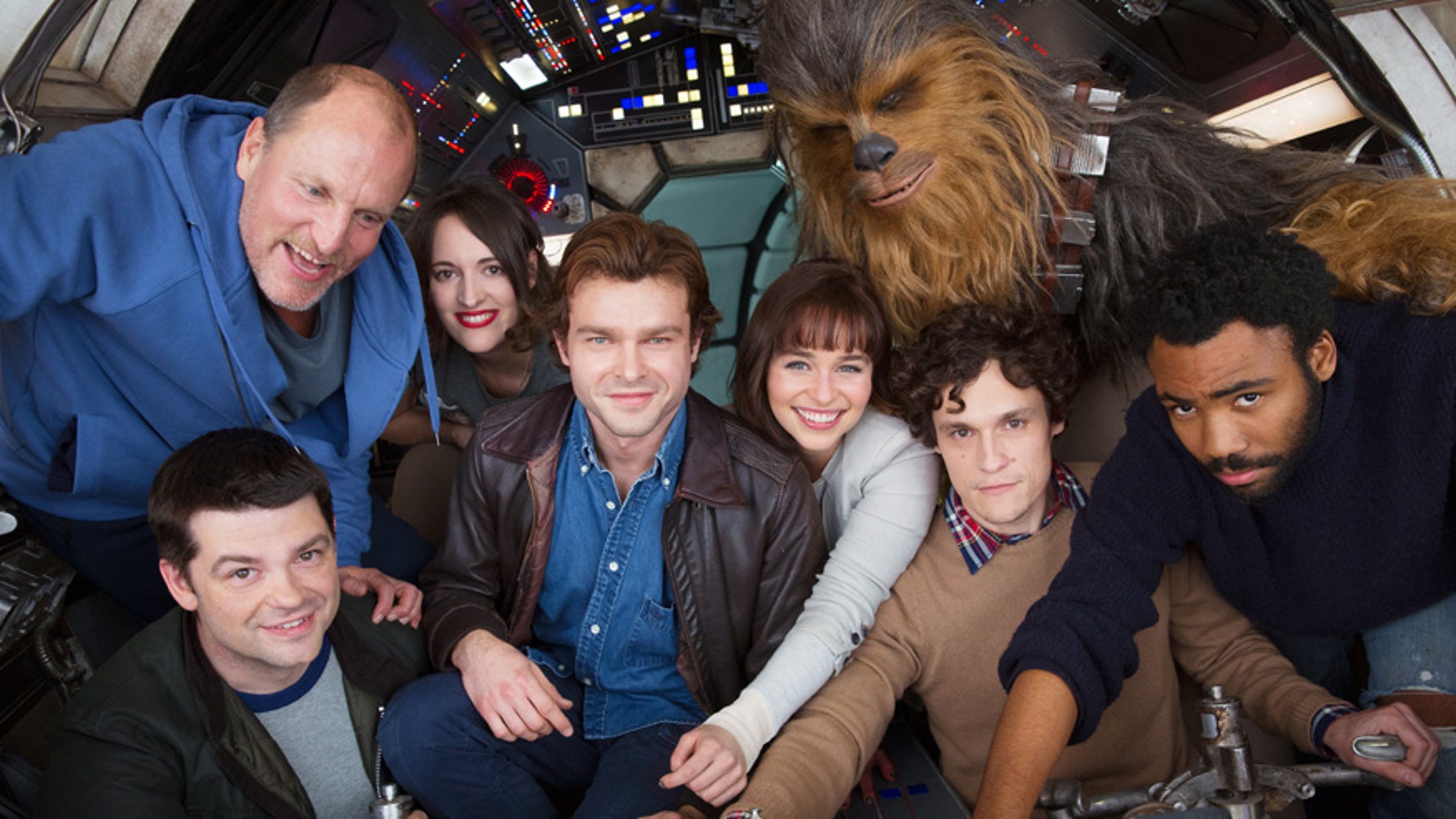 LOS ANGELES – "Star Wars" producer J.J. Abrams told Fox News fans of the franchise should be excited for what is to come.
"I think it is a thrill to be a part of something that meant so much to me as a kid and to be part of allowing it to mean so much for kids now," he told us. "It is fun to see it live on in various forms and ways even five years ago I would have never imagined it would have continued and knowing what is coming up is even more exciting."
The upcoming "Star Wars" film focuses on Hans Solo and is currently filming in London. Disney released a photo earlier this week of the cast featuring Alden Ehrenreich as Han Solo, along with Woody Harrelson, Donald Glover, Thandie Newton, Phoebe Waller-Bridge and Emilia Clarke.
"I can tell you it is an amazing script and the cast is obviously extraordinary," Abrams said of the upcoming flick.
The Hollywood producer also spoke to us about the Oscars, hinting that the speeches will most likely get political.
"No one wants to be preached to but there is no question that people will, and I hope they do [it] in a way that is palpable and to express how important it is to value and respect each other and how humane behavior is actually something that is important and yet no one wants to hear a lengthy soap box speeches," he said. I am sure it will get that way on occasion but I am sure it will be mostly heartfelt and fun."
In Santa Monica last night, Abrams emceed the 12th annual Oscar Wilde Awards, supporting the US-Ireland Alliance non-profit organization hosted at Bad Robot. Ruth Negga, Caitriona Balfe, Glen Hansard, Zachary Quinto, and Martin Short were all honored.
"It's a fun night…It's a little bit of revel tonight and I love it because the people who show up are really fun and it celebrates the connection between Ireland and the U.S.," Abrams said. "It allows people who haven't been lucky enough to go there and work there and travel to get a taste of how incredible it is in Ireland and get some great entertainment and speeches."