Is Rosie Perez leaving 'The View' after only 4 months?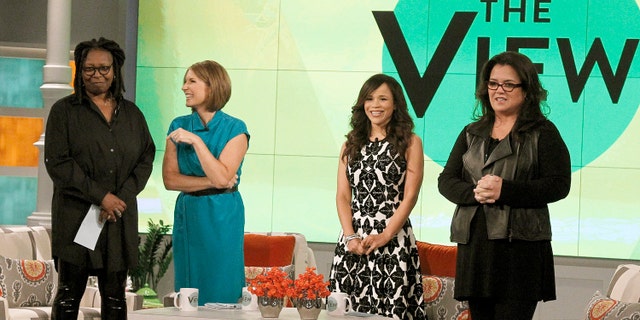 NEWYou can now listen to Fox News articles!
Rosie Perez, the first Latina on the all-female panel at "The View," might be leaving her spot after just four months.
Variety reported that the actress-turned-TV co-host would not be returning to the Hot Topics table once she's done with her Broadway play "Fish in the Dark."
Perez, 50, took the month of January off to rehearse for the Larry David play.
A rep for "The View" has denied that Perez would be leaving the show, saying "her status with the show has not changed."
The statement did not mention when Perez is expected to return.
On Tuesday, Perez tweeted this, in regarding to a comment left by a viewer about her return.
Perez, who joined the morning talk show along with Rosie O'Donnell and Nicolle Wallace in September, has a one-year contact.
According to Variety, the actress was handpicked by the show's new executive producer Bill Wolff as a last-minute choice after the show underwent a reinvention over the summer.
Since the show's return from the holiday season, it has had to contend with the absence of Goldberg due to an illness and Perez because of rehearsals.
Like us on Facebook
Follow us on Twitter & Instagram