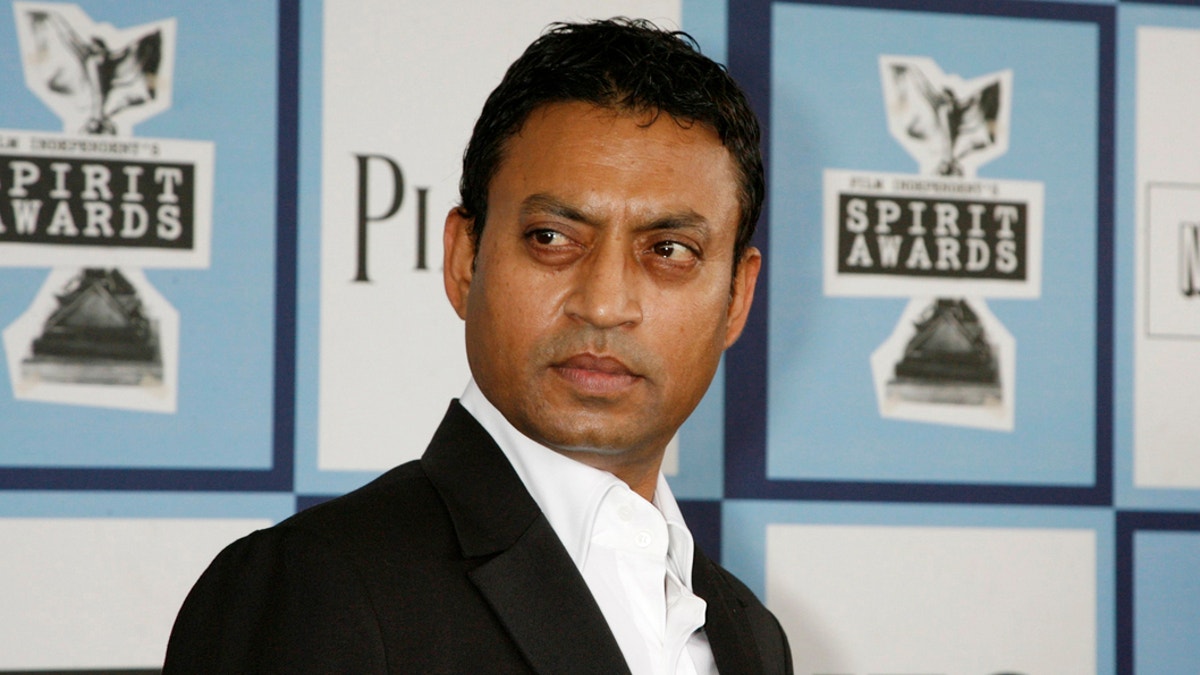 Despite Irrfan Khan's plea not to speculate, fans couldn't help but focus on the Bollywood star's diagnosis after he announced ealrier this month he had "a rare disease."
On Friday, the "Life of Pi" actor put an end to the rumors, announcing that doctors -- and several tests -- confirmed that he has a neuroendocrine tumor, which, he clarified, does not automatically mean it involves the brain. These tumors can pop up anywhere on the body, as either benign or malignant.
The National Cancer Institute describes the neuroendocrine tumor as an abnormal growth that "forms from cells that release hormones into the blood in response to a signal from the nervous system."
Khan admitted he had to take a few days to process the news.
"Learning that I have been diagnosed with NeuroEndocrine Tumour as of now has admittedly been difficult, but the love and strength of those around me and that I found within me has brought me to a place of hope," Khan posted on Twitter.
"Little had I known that my search for rare stories would make me find a rare disease."
On March 5, Khan caused a commotion when he posted that he woke up one morning with a "jolt with life shaking you up."
The actor, who has also starred in big-name Hollywood films such as "Slumdog Millionaire" and "The Amazing Spider-Man," told fans that he has been finding comfort in family and friends after discovering he had health issues.
"Little had I known that my search for rare stories would make me find a rare disease," Khan wrote earlier this month, promising he would explain more within seven to 10 days. "I have never given up and have always fought for my choices and always will."
Khan hasn't elaborated on his treatment plan, though he did say he would be treated somewhere outside of the U.S. The 51-year-old also asked that people Google the diagnosis to learn more.
Symptoms of the tumor can vary, the National Cancer Institute says.
"Neuroendocrine tumors are rare and treatment can be complex and varied," the Mayo Clinic explains on its website. "The range of treatments offered to people with neuroendocrine tumors includes surgery, radiation therapy, chemotherapy and other drug treatments."
Khan promised to give updates as he seeks treatment, and hopefully, he added, he'll get back to work as soon as possible.
"To those who waited for my words, I hope to be back with more stories to tell," he wrote.