India Oxenberg's family says Yugoslavian royal 'brainwashed' by Nxivm sex cult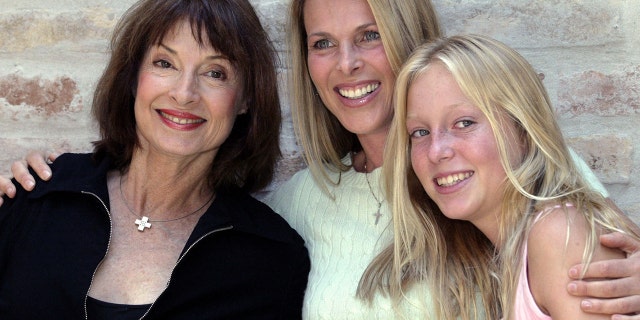 NEWYou can now listen to Fox News articles!
Her "masters" are in jail, but she's still slaving away.
Alleged Nxivm sex-cult "slave" India Oxenberg toiled at menial tasks at her Manhattan restaurant job Sunday, two days after "Smallville'' actress Allison Mack, the shadowy group's suspected second-in-command, was arrested on trafficking charges.
"It's not polite to take pictures without asking. Leave me alone. I will call the police," Oxenberg growled to reporters, looking exhausted with bags under her eyes.
Co-workers expressed sympathy for the girl.
"She's going through a lot," a manager said. "She may have been brainwashed."
Her family says they believe she was indeed brainwashed by the leader of Nxivm (pronounced "nexium"), Keith Raniere, and Mack.
Raniere was arrested in March, and Mack was collared Friday. Both face sex-trafficking and forced-labor charges.
Mack is set to appear in Brooklyn federal court for a bail hearing Monday.
She allegedly lured young, waif-like women into the group, groomed them for sex with Raniere and even branded at least some with his initials.
Prosecutors say she also demanded that devotees provide "collateral" — "including on one occasion close-up pictures of their vaginas" — for membership.