'I Love Lucy's' 12 wackiest shenanigans
Lucille Esmeralda McGillicuddy Ricardo had a habit of making life a bit challenging for her traditional Cuban husband, Ricky Ricardo, on her namesake '50s sitcom, "I Love Lucy." The loopy redhead was determined to make it in showbiz, despite her husband's disapproval. Ricky's marginal fame as a nightclub bandleader allowed for plenty of opportunities for Lucy to steal the spotlight–and she even managed to have a few genuine brushes with fame. Although Lucy Ricardo never quite made it in Hollywood, she continues to make us laugh–almost 60 years later. Here are the wildest moments from the classic show:
1. The human popsicle gets burned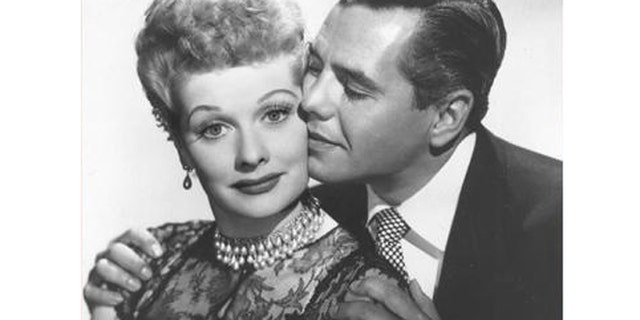 Lucy, on a strict allowance from Ricky, is desperate to get a freezer to help stretch her meat budget, but Ricky refuses. Lucy's neighbor and best friend Ethel Mertz mentions that her uncle, a soon-to-retire butcher, wants to unload his old walk-in. Delighted, Lucy orders not one, but two sides of beef–practically a whole cow–to celebrate. The bill comes to $483, or more than $4,250 in today's money. Desperate to unload the unwanted meat, Lucy and Ethel pawn some off to customers at the local grocery store and toss the rest into what they thought was an inoperable furnace. The jig is up when Lucy gets trapped in the walk-in freezer and the supposedly broken furnace is turned on.
2. Drunk on fame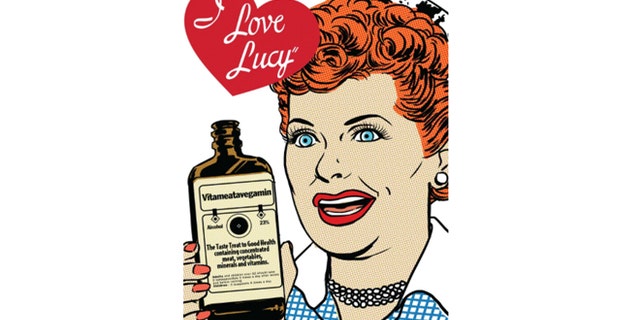 Lucy, hungry for fame no matter what the cost, sabotages a real star's job hawking the medicinal cure-all, Vitametavegamin, on Ricky's variety show. Lucy told the unsuspecting actress that the job went to someone else–that someone else being Lucy. At the television studio, Lucy has trouble convincing the director that the rancid snake oil tastes "just like candy." She is instructed to read her lines–and drink the tonic–over and over again. Instead of nailing the scene, Lucy got totally sloshed, due to the elixir's 23% alcohol content. The commercial is scraped, but Lucy, who by airtime is totally wasted, manages to barge in on Ricky's opening act.
3. Battle of the sexes–and the chocolates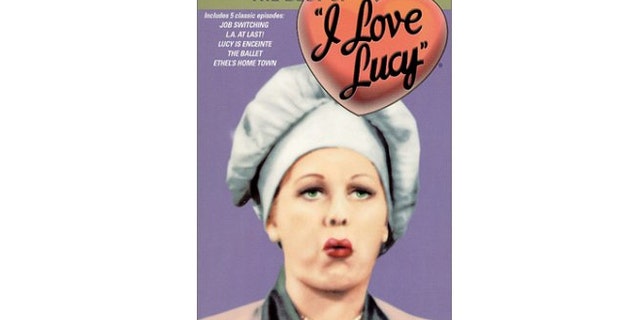 Ricky is frustrated with Lucy's wild spending, scolding her that she doesn't know the value of a dollar. Fred joins in the argument, declaring, "When it comes to money, there are two kinds of people, the earners and the spenders. Or, as they are more popularly known, 'husbands' and 'wives.'" Determined to show their husbands that they can "earn a living," Lucy and Ethel look for work at the local employment office. The pair get a job at Kramer's Kandy Kitchen as candy makers, while their husbands cook and clean. Predictably, Ricky and Fred aren't especially skilled in the domestic arts and Lucy and Ethel fail miserably on the assembly line at the chocolate factory.
4. Not so charming after all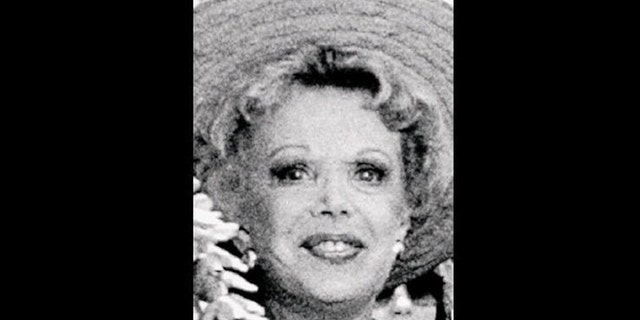 Ricky and Fred make Lucy and Ethel jealous when a sophisticated and glamorous woman shows up to a party and the boys spend the evening lavishing attention on her. Worried that they may have "let themselves go," Lucy and Ethel enroll in Phoebe Emerson's Charm School to win back their husbands' attentions. Pheobe–who is portrayed by Natalie "Mrs. Howell" Schafer of "Gillian's Island" fame–teaches Lucy and Ethel finer points of "charm." The end results? Lucy and Ethel dress up in outfits that make them look like drag queens. Oops.
5. Hooray for Hollyweird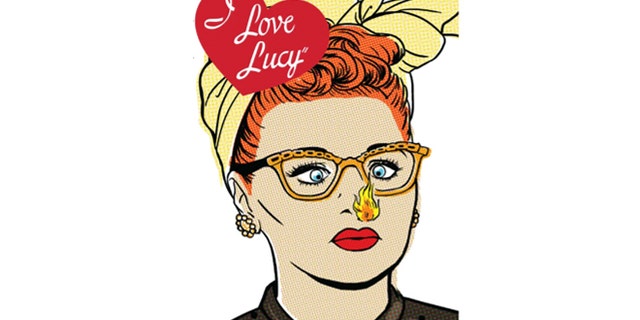 Lucy is in heaven when she arrives at the Brown Derby in Hollywood, and can't help herself from gawking at William Holden, who is sitting in the booth next to her. Annoyed, the "Sunset Boulevard" star decided to turn the tables on Lucy by staring right back at her. Now uncomfortable, Lucy drags Fred and Ethel out of the restaurant–and manages to trip a waiter who then dumps a giant pie on Holden's head. Later that afternoon, Holden runs into Ricky at MGM, and heads back to the Ricardos' hotel to meet Lucy. Mortified from their lunch encounter, Lucy disguised herself with thick glasses and a putty nose, which turned out to be not such a hot idea.
6. There's no such thing as bad publicity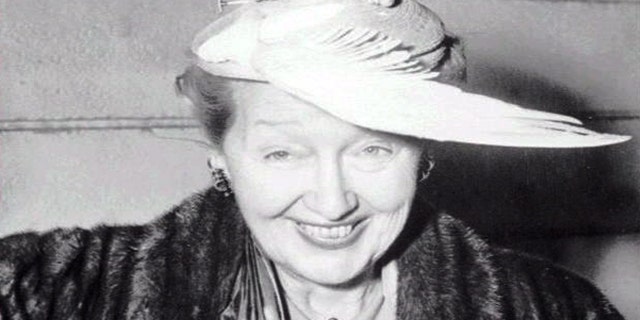 Now that Ricky is a bona-fide part of the Hollywood machine, his publicist hatches a plan to get him into Hedda Hopper's famous gossip column. All Ricky has to do is heroically "save" a woman from drowning in the pool at the (fictional) Beverly Palms Hotel. Of course, Lucy volunteers to be the damsel in distress. Problem is, Lucy can't figure out when the staged "drowning" is set to take place. After an afternoon of false (and wet) alarms, Ricky discovers that his mother-in-law had been entertaining the famed gossip columnist in their hotel room the whole time.
7. Boulevard of swiped footprints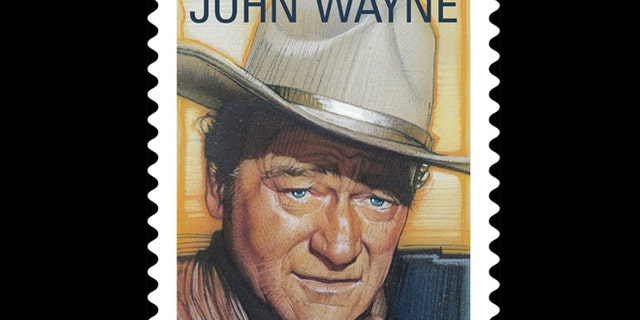 Long before Hollywood Boulevard had security cameras on every corner, Lucy and Ethel decided that they should help themselves to John Wayne's footprints, which had become loose on the pavement in front of Grauman's Chinese Theater. When the girls are about to make their getaway, Lucy's foot gets stuck in a vat of cement. Luckily, John Wayne–and the LAPD–are exceptionally understanding about the whole thing.
8. Sour grapes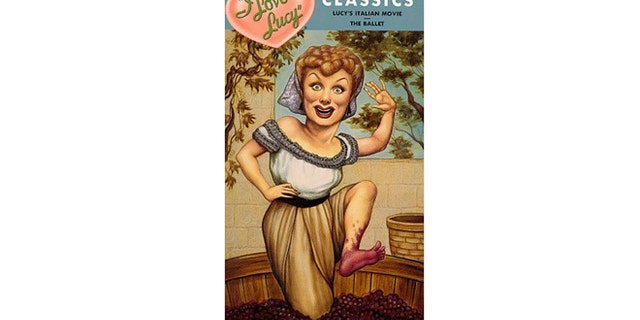 During their trip to Europe, an Italian producer happened to offer Lucy a role in his film, "Bitter Grapes." Preparing for her role, Lucy decides to employ method acting, and takes a job at a local vineyard. As Lucy stomps on grapes in a huge wooden vat, her co-worker becomes increasingly annoyed by her carefree attitude. Eventually, the two women get in a huge–and sloppy–fight and Lucy misses out on the role of a lifetime.
9. What happens in Monte Carlo...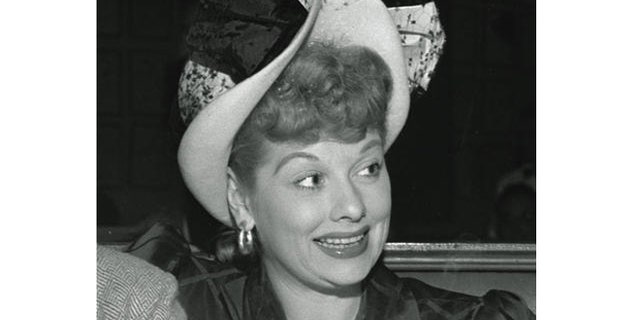 Ricky, Lucy, Fred and Ethel are in glamorous Monte Carlo, but because of her past gambling mishaps at a casino in Havana, Ricky has strictly forbidden Lucy from getting into the games. He does, however, allow Lucy to eat in one of the casino's restaurants. Decked out in their finest gowns and furs, Lucy and Ethel peek into the casino. Lucy finds a chip on floor, and flings it on to the roulette table. In short order, Lucy amasses 875,000 francs, which Lucy then decides to get rid of–since she's not allowed to gamble. By the time Ricky finds out about her amazing winning streak–and her plans to lose it, he's too late. Lucy lost all of her money on red.
10. Thanks for the memories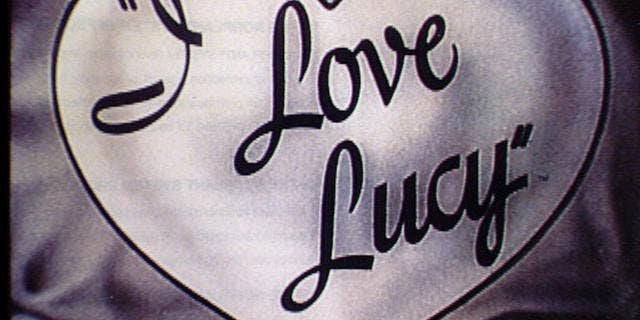 Ricky finally bought the Tropicana night club, and booked Bob Hope as his opening act-but Ricky never received confirmation that he would perform. Lucy becomes increasingly worried that her reputation as a "jinx" with celebrities was spooking Bob Hope. The day before the opening, the famed comedian happened to show up at a Yankees game, sitting a few rows in front of Lucy. Determined to have Bob Hope perform at Ricky's opening, Lucy disguised herself as a hot dog vender and later as a rookie ball player to try and convince him to be the opening act at the night club. In the end, Lucy, Ricky and Bob Hope all perform, "Nobody Likes the Ump."
11. It's a bird, it's a plane!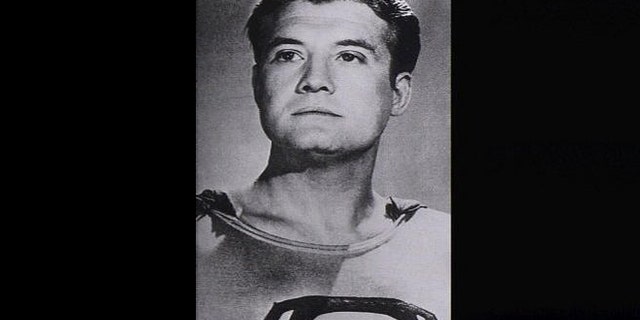 Like most five-year-olds, Little Ricky is a huge fan of Superman, and so Lucy decides to work her showbiz connections to get George Reeves to attend a party. When that plan fails, Lucy improvises by donning a pair of ballet tights, a football helmet and a makeshift cape. She plans on "flying" through the apartment window to impress the kids, but has some trouble when she encounters some pesky pigeons on the ledge. Happily, the REAL Superman decides to make a last-minute appearance at the party.
12. I dream of...Lucy?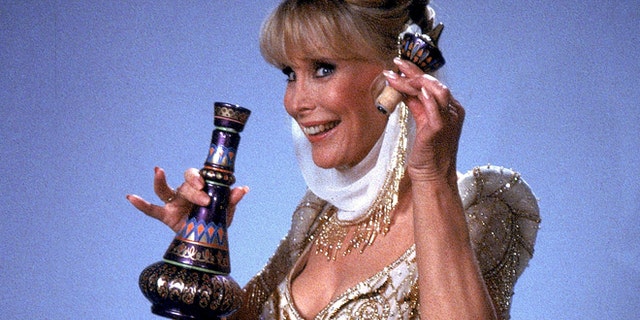 Now that the Ricardos and the Mertzes live out in Connecticut, they belong to a ritzy country club. Ricky and Fred aren't exactly thrilled with the idea of dancing at a formal party at the club–at least not until a sultry knockout shows up in a skintight dress. Lucy and Ethel fume as the blonde–a young, unknown Barbara Eden–enchanted their husbands with her numerous talents (none of which include disappearing into a bottle).
Are we forgetting any of Lucy's major mishaps? Let us know in the comments section or join the conversation on our FOX411 Facebook page.