Hurricane Florence causes HGTV to halt 'House Hunters' production as 'Southern Charm' stars evacuate in Carolinas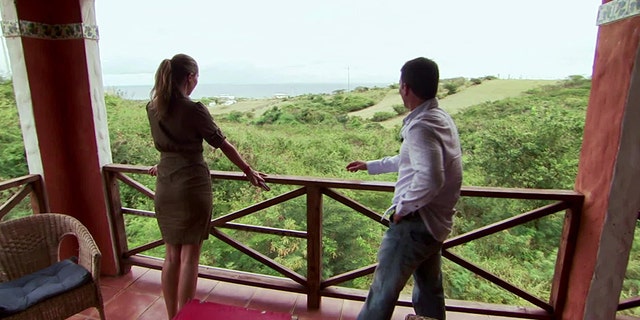 HGTV has halted production of its popular show "House Hunters" in the wake of Hurricane Florence.
"Production for some of our house hunting series with episodes planned in North Carolina is postponed," a spokesperson for the house hunting series told The Wrap on Thursday.
But "House Hunters" is not the only show to be affected by the hurricane, which made landfall on Friday as a Category 1 storm. The hurricane also forced the cast of the Bravo series "Southern Charm" to evacuate South Carolina.
"While I've Evac'ed home to Charlotte, I've rummaged the house for an old book to read, and stumbled upon a little light reading. Old family friends gave me this book in '96 to read to baby @kt_kroll!" the show's star Austen Kroll wrote on Instagram, explaining that he had retreated to his family home in North Carolina. "Can she claim to be a 90's kid? #auntflo #juniorkroll #96 #"90skid."
Kroll's fellow castmember Shep Rose also announced that he was leaving the area ahead of the storm.
"Does anyone know what Stormy Daniels is doing for Hurricane Florence? Is she "riding" it out? I'll be here all week! Rose wrote before adding, "Actually heading to Chicago tomorrow after i surf tonight and all morning."
Unlike the rest of the "Southern Charm" cast, Patricia Altschul shared with fans and followers that she was staying put in South Carolina and riding out the storm.
"House on lockdown…. Shutters wired over plywood, generator inspected, pool water lowered, cars in parking garage, all supplies bought, pets accounted for…. bring it on #hurricaneflorence #southerncharm," she shared with an image of Busch's baked beans and SPAM on her Instagram.
The National Hurricane Center said Florence's eyewall made landfall at about 7:15 a.m. Friday a few miles east of Wilmington, with estimated maximum winds of 90 mph that pushed life-threatening storm surges miles inland, and, combined with a persistent pelting rain, severely damaged buildings.
Fox News' Lucia Suarez Sang contributed to this report.