Hundreds of Justin Bieber fans in Argentina march in support of pop singer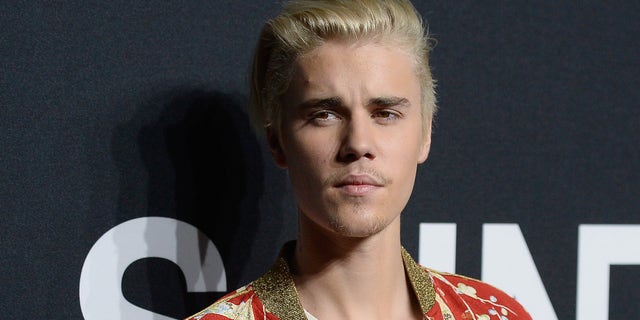 BUENOS AIRES, Argentina (AP) – Hundreds of "Beliebers" are marching in Argentina's capital to ask that authorities let the Canadian pop idol perform in the South American country.
Justin Bieber said Monday on his Twitter account that he would like to play in Argentine on his Purpose Tour but "until the legal conditions change there I can't."
The singer, whose fans are called "Beliebers," is embroiled in a judicial case here, accused of allegedly sending bodyguards to attack a photographer outside a Buenos Aires nightclub during a 2013 visit.
On Saturday, hundreds of his fans marched in central Buenos Aires carrying signs saying "Argentina Needs Justin" and "Right To Music."
One of the demonstrators said if the judge in the case "has a heart" he will let Bieber perform in Argentina.