How mother of two Bianca Balti became Sports Illustrated Swimsuit's newest Rookie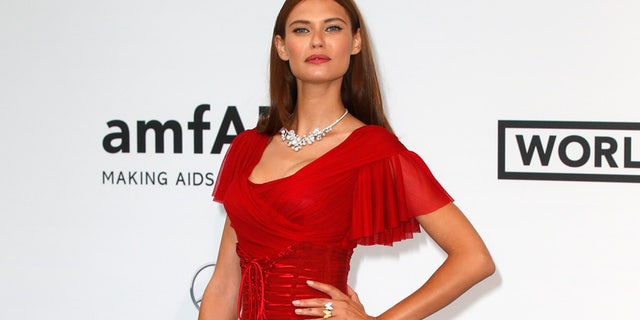 At age 32, Bianca Balti is pursuing her American dream: becoming the newest Rookie to strip down and sizzle in this year's Sports Illustrated Swimsuit Issue.
The mother-of-two said she wasn't shocked to hear she earned the Rookie title from SI.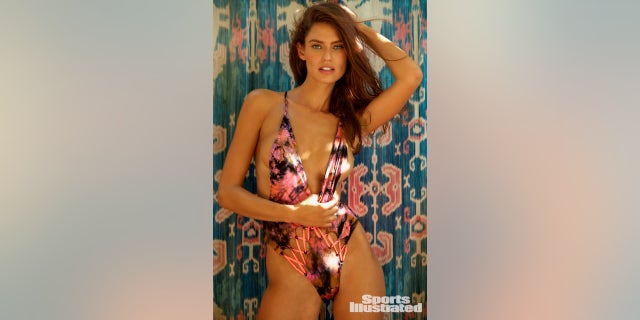 "I think I just wanted this so badly that it just happened," Balti told Fox News. "I also just think it's so hilarious that at 32, I'm a Rookie ...[but] we're definitely seeing more changes in the fashion world. For example, plus sizes are being more than welcomed ... And you still see supermodels who are working and they're 30-35. It's a good message. I still have to say though, that most girls on the runway are very, very young. But things are definitely changing in fashion and it's amazing."
Balti said she didn't always have her dream body.
"When I was pregnant with my second baby I almost gained 50 pounds," said Balti. "I enjoyed my pregnancy, but then I had to lose the weight for work. I had contracts and I had to get back in shape immediately. It took me some time. But I've never felt so empowered like I did when I got back in shape because, besides feeling good about my body, it's just empowering to set a goal and make it happen."
"It wasn't easy," added Balti. "I was training twice a day, eating less than I would have liked to, but that doesn't mean not enough because I was also breastfeeding my baby. It did take a lot of hard work. But if you want it badly enough, you can do it, too."
And despite her success, she still insists on putting family first.
"With modeling, I'm thankful to have so many work options," said Balti. "But you do have to be able to say no. In reality, everything would be yes because every gig pays more than any normal job. But you still have to keep your priorities straight in life. And my priorities are my girls."
When asked if her daughters have seen her photos for Sports Illustrated, Balti did said her eldest, 9-year-old Matilde has, along with some others.
"She's already seen some of my naked pictures. I have no problem showing her nudity is totally fine," explained Balti. "But the message she gets from these photos is that mommy works hard to give her the things she wants. I want to show them that they can do whatever they want."
"They see the sacrifices that I do," added Balti. "They see when I'm tired and jet lagged, but I still wake up to take them to school. For me, I want to show them that no matter what they want to do in life, whether it's to start a business, become a mom, whatever — as a woman, you can do it."
Unlike other girls, Balti was discovered later in life — at age 20 — in a supermarket while studying graphic design at university. With her mother's blessing, the native from the small town of Lodi decided to pursue the fast-pace fashion world. It was soon after when she also became a mother.
"It did give me a new sense of purpose," Balti said of motherhood. "I really needed to make [modeling] work and guarantee a future for my family."
The mom of two girls hopped on a plane to the United States to take the next step.

"I just realized some things make me happier and the good weather in California makes me happier," said Balti on starting a new life in the U.S. "But really, this is my American dream. Ever since I was a little girl, I watched many movies and a lot of them are in California. So I already felt the United States was my home. It wasn't a difficult choice to move here."
And perhaps it was the seemingly never-ending sunshine and beaches of the Golden State that inspired her to go after another goal: becoming a Sports Illustrated Swimsuit Rookie.
"I wanted to do this forever," said Balti. "And everyone in the casting was so nice. We did a little video and it really felt like home. After the casting, I was like, 'Now I really want to be in the magazine because I want to work with these amazing people.' The whole process was natural."
It also didn't hurt to visit Indonesia where the Sports Illustrated Swimsuit crew shot Balti in tiny swimsuits before making the big announcement.
"Everyone is so cheerful. They really make you feel so beautiful that you never worry about, 'What if?'" explained Balti. "No, you just feel like the most beautiful woman in the whole world. It honestly just felt like you're at the beach with friends and just playing around, seriously. It's like the dream job."