'How I Met Your Mother' fans express outrage, some mixed emotions over show's finale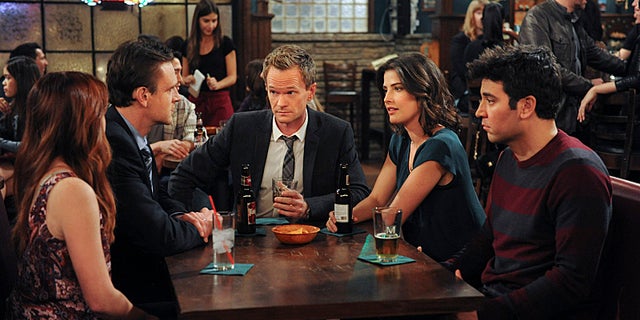 SPOILER ALERT

So Ted finally meets the mother--- and then she dies.

The one-hour "How I Met Your Mother" finale, which aired on CBS on Monday night, left some fans feeling outraged and "let down" by the ending of the once-hilarious show about a group of friends who spend way too much time in their neighborhood pub. Fans of the nine-season-long series took to Twitter to express their thoughts on the episode that was packed with plot twists and sad moments.
Perhaps one of the most controversial plot lines of the final episode was the revelation that the mother, Tracy, was dead all along. Speculation began several weeks ago that maybe the mother would be killed off the series when an episode concluded with Josh Radnor's Ted appearing teary eyed during a romantic trip with his wife. She died from an unnamed sickness.
MORE: Click here to read a recap of the final episode
Meanwhile, Ted's best friend Barney, played by Neil Patrick Harris, and Robin, played by Cobie Smulders, ended their marriage in divorce—after one of TV's longest weddings ever, which took up nearly the entire ninth season. The show concluded as it began, with widower Ted chasing after Robin with the show's iconic blue French horn in tow.
But while many on social media expressed their disappointment over the show's rapid and unpredictable end, others defended the writers' choice to make the story end with Ted's obsession with Robin, echoing the point Ted's kids brought up – which was that the story his character told focused much more on the group of friends featured in all nine seasons, rather than the mother, who only appeared at the end of the series.
Others celebrated the fact that at least two of the show's main characters, Marshall and Lily, played by Jason Segel and Alyson Hannigan respectively, ended up happy.
Still, the sitcom's final episode was filled with many more sad moments than happy ones, upsetting some fans who expected the comedy they've come to appreciate from the series.
What did you think of the finale? Let us know in the comments section or join the conversation on our FOX411 Facebook page.