'House of Lies' getting a Cuban farewell after five seasons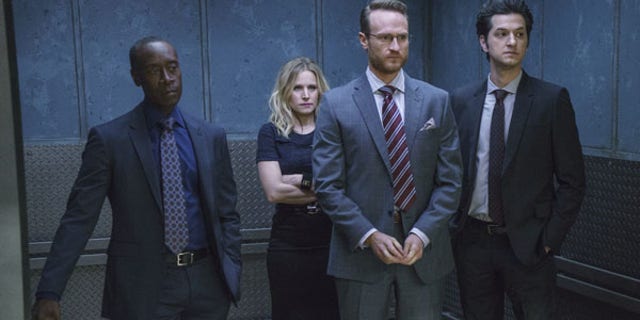 NEWYou can now listen to Fox News articles!
"House of Lies" is going out in style with a Cuban farewell.
The Showtime comedy is wrapping its five-season run with a finale filmed entirely on location in Havana – the first time an American scripted series was shot in Cuba since the restoration of diplomatic relations between the U.S. and its Cold War enemy.
"'House of Lies' is a comedy that has frequently been ahead of the curve," said Showtime president and CEO David Nevins, according to the Hollywood Reporter. "Over the course of its five seasons, it has tackled such hot-button topics as gender identity, wealth inequality, white privilege, police brutality, interracial relationships and code-switching with honesty and a biting sense of humor.
He added: "They have brought the series to an incredibly satisfying conclusion with this historic final episode shot in Cuba."
Actor Carlos Gomez, who traveled to Cuba for the shoot, told Fox News Latino recently that it was "incredible" being on the island.
"Going back to Cuba and working with a Cuban crew and just being in Cuba, it was a mind-blowing experience," said Gomez, who is of Cuban descent.
"House of Lies" has centered on the hijinks of high-flying management consultants played by Don Cheadle and Kristen Bell as they manipulate and fleece their well-heeled clients.
The news of the show's cancellation comes after Bell signed on to star in NBC's upcoming comedy, "The Good Place," alongside Ted Danson.
The final episode, titled "No Es Fácil" ("It Isn't Easy"), will be first aired June 13.
The Associated Press contributed to this report.