'Home Improvement's' Debbe Dunning's new show taught her to be proud to be an American
NEW YORK – Before Debbe Dunning was cast as Heidi, the vivacious and funny "Tool Time" girl on the hit sitcom "Home Improvement," the California native was hitting the beauty pageant circuit to land her big break.
"I did a lot of bikini contests, I did a lot of beauty pageants," Dunning told Fox News. "It got me where I am."
Dunning, who was crowned Miss Burbank in 1984, said she "joined every beauty pageant I could find" because she "had no idea how to break into the business."
While Dunning said she was willing to do whatever it took to break into Hollywood, there was one opportunity she turned down: Playboy.
PHOTOS: Cast of 'Home Improvement' then and now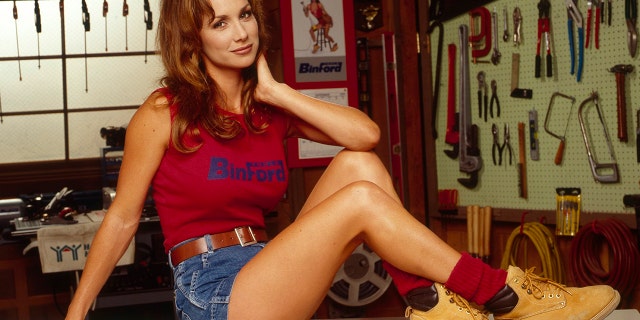 "I wasn't ready to be naked in front of my dad and his friends and the rest of the world but especially my family," she told us. "[Maybe] it's great for some people but I don't want to be sitting in a room and see someone across from me that's seen me completely exposed. That never really sat comfortable with me, so I never did nudes."
Dunning's success in pageants lead her to landing roles in commercials and eventually to her role on the Tim Allen sitcom "Home Improvement."
"I love 'Home Improvement.' I loved everybody on the show," she said. "It's one of those shows where you go to work [and] couldn't wait to get there. And when you leave, you're driving home, laughing the whole time, make your dinner, you go to bed and you get excited [to go back to work]... It was one of those jobs where I couldn't wait to be there so absolutely, I'd love to do it again."
She later added, "We ended too early."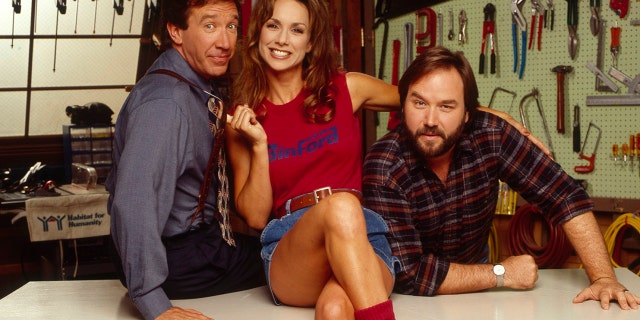 While the mom-of-three is open to a "Home Improvement" reboot, she is busy hosting her new show "Debbe Dunning's Dude Ranch Roundup."
"It's not just riding horses," she told us. "It's fly fishing, it's skeet shooting, white water rafting, I mean, you name it."
Traveling across the country visiting dude ranch to dude ranch gave the 51-year-old a new perspective on why she's proud to be an American.
"I feel so blessed that we live in a place where there are people brave enough to stand up on that line for us and give their life if they have to," she said. "To continue the freedom that we live and we get get to basically experience every day."
She added, "I will always stand for the United States."
Watch the premiere of "Debbe Dunning's Dude Ranch Roundup" on RFD-TV on November 1.