Hollywood's attack on men: Will the industry change its gender stereotyping following UN summit?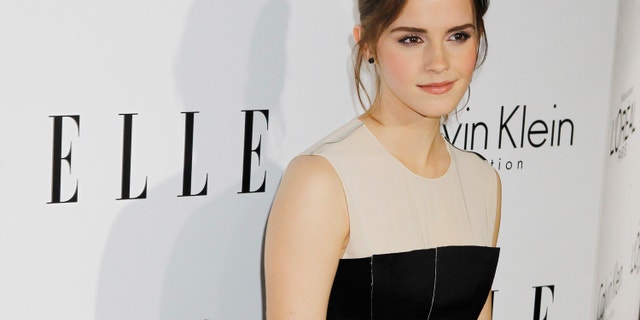 LOS ANGELES – "I've seen my father's role as a parent being valued less by society," actress Emma Watson, an Ivy League graduate and a U.N. Goodwill Ambassador, said in a now-celebrated speech at the United Nations last week. "We don't often talk about men being imprisoned by gender stereotypes but I can see that they are."
And perhaps nowhere is male gender stereotyping more prevalent than in the entertainment and advertising industries, which have made billions in the past few decades portraying adult males as lazy, clueless, emasculated idiots. Think everything from "What to Expect When You're Expecting," "Super Bad" and "The Hangover" to ABC's "Modern Family," "Man Up" and television's beloved Homer Simpson.
Opinion: Emma Watson's new feminism: Count me in
Watson works with the HeForShe initiative, which encourages men to stand up for women's equality—but the actress also brought an important point into the spotlight: Men are plagued by gender stereotypes too. Will her highly praised speech spur a change in Hollywood? Or will the industry continue to tear males down by portraying them as lovable idiots who ought to be banned from the domestic sphere?
"Men are often portrayed as dingdongs and women mainly as the tough counterpart with a bad attitude and that strange magic 'problem solver' gene," said Nadia Atwal, a talent manager and film producer. "Women have to wake up and start switching on that 'equality' we supposedly score so high at."
In the advertising arena, dumbing down the man of the house is still as popular as ever. There was the Tide Acti-Lift detergent commercial in which a wife and daughter team up to outsmart the powerless man of the house and pat him on the head like a dog; and the Fiber One ad in which a woman uses her wisdom to fool her husband into eating "healthy" food.
"It's like the entire industry is paying penance for all the crimes it committed against women when they were made to drape themselves over the hoods of cars," said Steve Hall, editor and publisher of AdRants, a marketing and advertising news site. "It serves no purpose, only to perpetuate ongoing stereotypes, whether they are against men or women. We should just stop."
But others say the purpose is very clear. It's the bottom line, and they say the industry is unlikely to change that any time soon, especially since women make 85 percent of all consumer purchases.
The depiction of men as blubbering and incompetent is ironic, given that Hollywood is a male-dominated arena (women make up just 16 percent of the behind-the-scenes workforce).
"… TV/film/media portray men as bumbling buffoons with lower intelligence, unreliable and insignificant;" said Patrick Wanis, Ph.D., a human behavior expert. "Hollywood is a business. Its primary concern is selling movies and [it] believes the best way to do this is to appeal to women."
Recently, even the action genre – once the bastion of testosterone –has a tendency to show women as the stronger sex. The recent "Resident Evil" remake movie series made the female protagonist the winner of every fight, and the Angelina Jolie-starring "Salt" was rewritten for a female hero, despite initially being crafted for a male.
While Watson's speech about the battle for gender equality has sparked conversations, many don't expect show business to make any massive sweeping changes any time soon.
"Change will only occur when women – who make up most of the viewership – say 'no more' and thus stop attending movies," said Wanis.
Follow @holliesmckay on Twitter.