Holiday gift guide: This year's fashion must-haves
The holiday season is here, and this year, it's a short one– a VERY short one! Christmas is fast approaching, and this year, Hanukkah coincides with Thanksgiving, which means you'd better get moving! Luckily, FOX411 is here to help, with fabulous gifts for your favorite fashion fan.
1. Leather cuff & antique necklace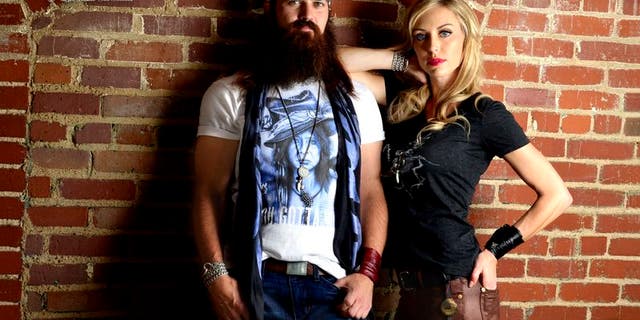 Jep Robertson, fashion icon? Absolutely-- but with a Southern, rock 'n' roll twist. "It's hard to find cool men's accessories that I actually like," the "Duck Dynasty" star told FOX411. "Corello's eel cuffs ($90) are just the edge I want. It's raw, tough and completely unique." Jep's wife, Jessica, loves Corello's antique bottle necklace. ($80) "It adds a cool, unique edge to my style," she said.
2. Jockey briefs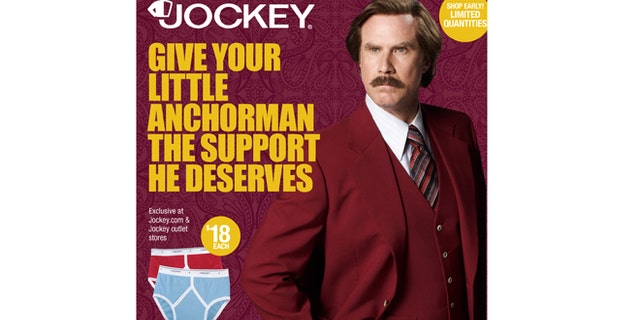 Every man needs some support during the holidays, and thankfully, Jockey has brought back their iconic low-rise Y-front® briefs that baseball star Jim Palmer made famous in the '80s. The limited-edition set ($18) features Ron Burgundy of "Anchorman" fame and comes in two very exciting colors, "Sex Panther Red" and "Beard of Zeus Blue."
3. Nespresso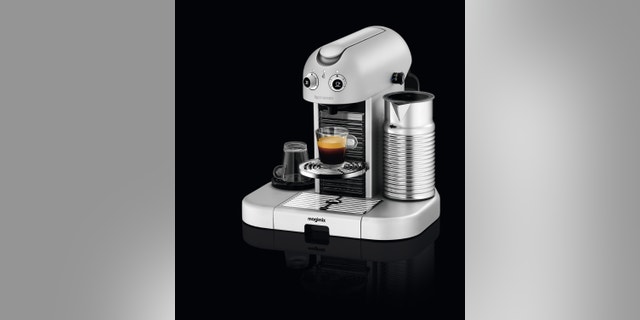 "I can't sing the praises adequately, to be perfectly honest with you," fashion icon Tim Gunn gushed of the Nespresso coffee maker. "I love introducing the brand to people who haven't experienced it, because people go crazy. They love it!" Knowing that he's the North American ambassador for Nespresso, several of Gunn's friends have dropped some very large hints for Santa, "Now, people want me to give them a Nespresso machine (for the holidays), so I'm doing it," he laughed.
Gunn owns the Nespresso U because of his "small, New York kitchen." ($149) In a dream world, he would own the Gran Maestria, "the big mothership machine." ($699)
4. Made in the USA comfy T-shirts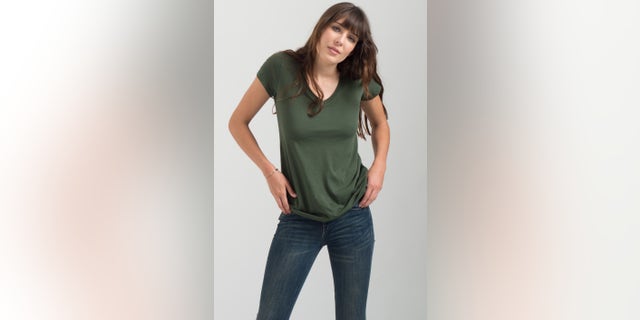 Proudly made in USA (with some help from Ashton Kutcher), Pickwick & Weller offers super-soft tees in dozens of styles and colors. "When Ashton, Matt Rowe and I decided to create Pickwick & Weller, we knew that our product had to be American made, no question," co-founder Ryan Donahue told FOX411. "[We want] to promote luxury fashion tees, at affordable prices, and with a conscious." Celeb fans include Mila Kunis and Katherine Heigel. ($28 and up)
5. Quilted iPhone case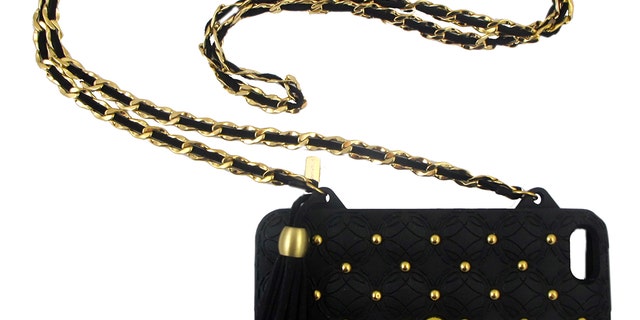 Does someone on your list have the latest iPhone? Get them JoanEase quilted case ($150) to complete the look. "It's amazing," celebrity stylist Elle Werlin told FOX411. "When you go out at night, you can put your credit cards in the case and not have to worry about a bag. It's just so handy when you're walking around, because the phone's still on you, so you can pick up and make calls–and it just looks so sick!"
6. Tieks by Gavrieli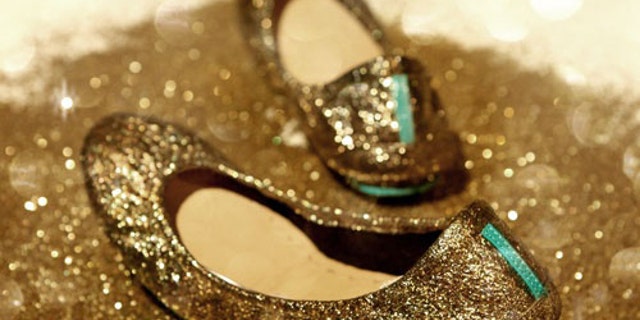 Perfectly made little ballet flats with the bright aqua blue sole, these comfy shoes easily fold up and tuck into a tiny tote bag when you're on the go. Angelina Jolie is a fan of the kicky flats, as is Oprah Winfrey–who is so enamored with the brand that she owns a pair in every color. This season's hottest style? Starstruck. ($265)
7. John Varvatos' "Rock in Fashion"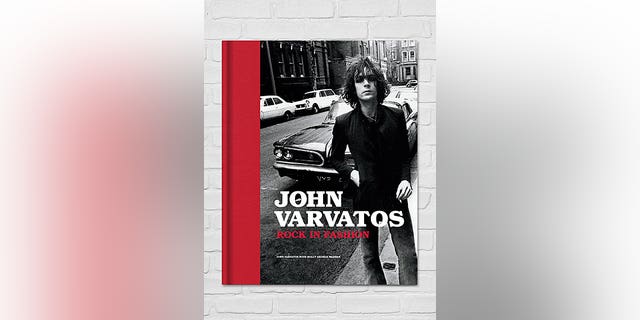 Since the inception of the genre, rock 'n' roll and fashion has always been inexorably linked. In his new book, designer John Varvatos documents the evolving style of musicians over the decades, including never-before-seen photographs of Jimi Hendrix, Led Zepplin and the Rolling Stones. ($60)
8. Sydney Leathers for Apparel NY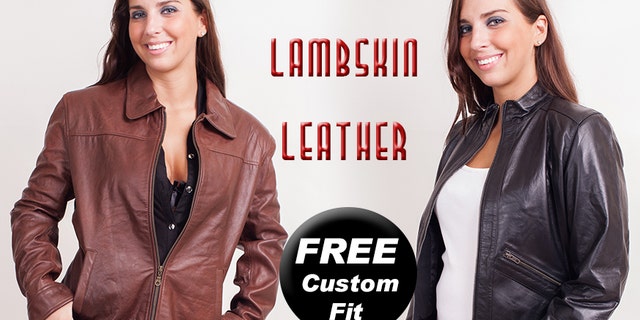 Anthony Weiner's infamous sexting buddy Sydney Leathers is the model for Apparel NY's fashion line of leather pants, jackets, tops and skirts. "I am so obsessed with Apparel NY's leather jackets right now," Leathers explained to FOX411. "They're super cute." And luckily for Weiner, Apparel NY makes clothing for men, and he might be on Leather's shopping list. "Wouldn't that be funny?" Leathers laughed. "Maybe I'll get him a Christmas gift."
Sydney Leather's favorite "Elegant Style" lambskin jacket in black ($150). FOX411 readers can get a 10% discount if they follow Leathers on Twitter @SydneyElaineXO
9. Adam Levine's Kmart collection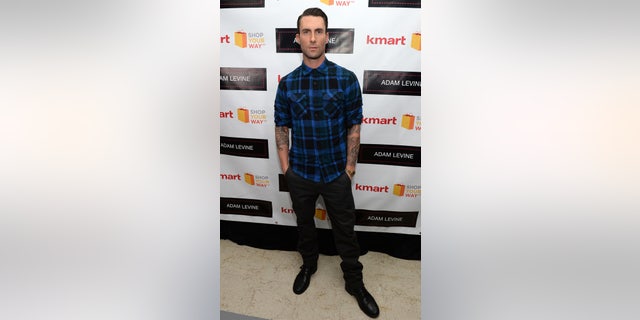 People magazine's "Sexiest Man Alive" has a line of designer duds at… Kmart? Yes, it's true! "I literally feel like my closet is in my collection at Kmart," Maroon 5 frontman and "The Voice" judge Adam Levine told FOX411. "I want to shop there because it looked like stuff that I love. Which makes sense considering I did help design it." The Adam Levine collection is available on Shopyourway.com/AdamLevine and Kmart locations nationwide. (Clothes and accessories start at $9.99)
10. Trekkie tees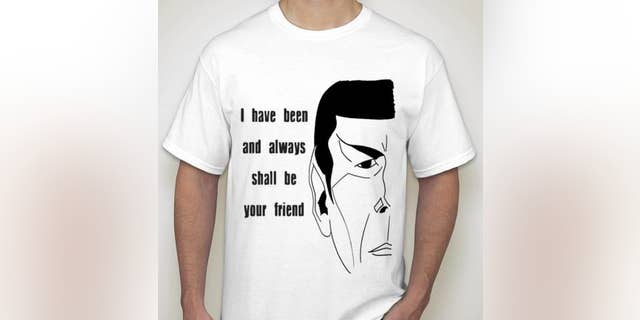 After his quirky Etsy shop "Secret Selves" turned into a runaway hit, Star Trek legend Leonard Nimoy launched his own online boutique, SHOP LLAP (Live Long and Prosper, get it?). For the ultimate Trekkie, get them a shirt with a portrait of Spock, personally signed by Nimoy himself ($75). Nimoy told FOX411 that the "Spock's Quote" shirt makes a great gift for the holidays, as it includes "heartwarming words to send to a friend."
11. Suqqu Eyebrow Pen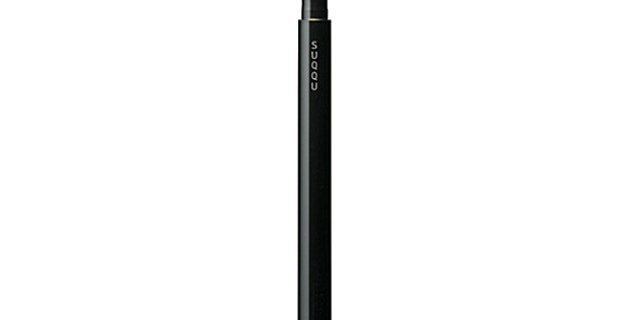 Did you (or your wife or girlfriend) pluck away all of her brows in the early '90s? Fear not! Cara Delevinge's makeup artist, Lisa Eldridge, has the cure! "So obviously for Cara, it's all about the brows," explained Eldrige in one of her how-to videos. "I use the SUQQU pen and do lots of fine strokes to just thicken up the eyebrows and give them more strength and definition." ($33) Follow Eldridge's advice and you (or your wife or girlfriend) can transform into Cara...well, almost.

12. TwentyFour20 by Allison McGevna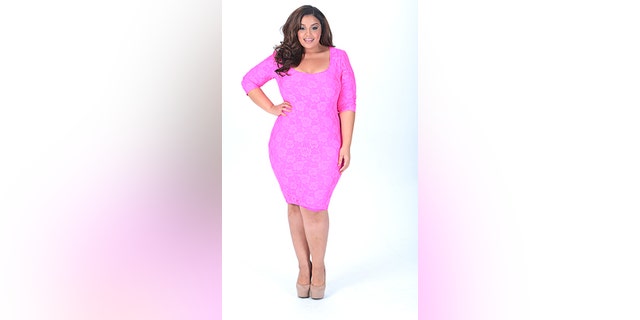 Former FOX411 editor Allison McGevna has always had an eye for style, and recently turned her talents to creating TwentyFour20, a bright and fun plus-size fashion line proudly made in the good ol' U. S. of A. "That is something that means so much to me," explained McGevna of her homegrown brand. "I just feel like if I'm American company, I want to have jobs for Americans." The perfect party dress? "Troublemaker" in pink stretch lace. ($165)
13. Gold headphones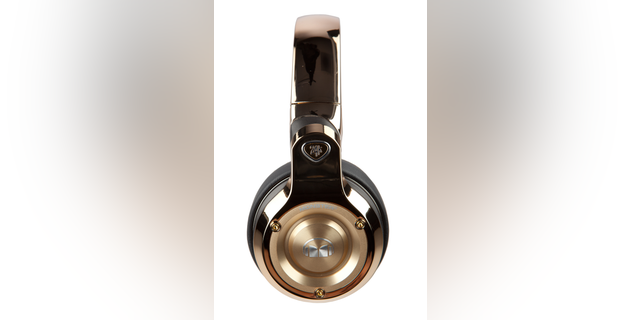 Have someone one your list who likes to have some bling as they listen to beats? Not one for subtlety? A pair of 24K gold headphones by Monster should be do the trick. ($320) "It's a great product and everybody should want to shine for the holiday," hip hop star Swizz Beatz raved to FOX411 about the gilded gear.
14. Sexy tunic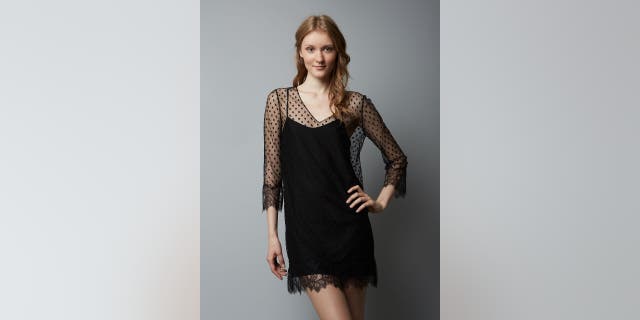 Have a girl who covets Taylor Swift's girly, sweet style? Consider one of her faves, the Dana Tunic by Katie Fong. "It's a very flirty dress," Fong told FOX411. "You can wear it so many different ways: as lingerie, as a dress with a slip underneath, you can wear it as a tunic with leggings and boots, and of course, as a party dress for the holidays." ($575)
15. Super pricey fashion book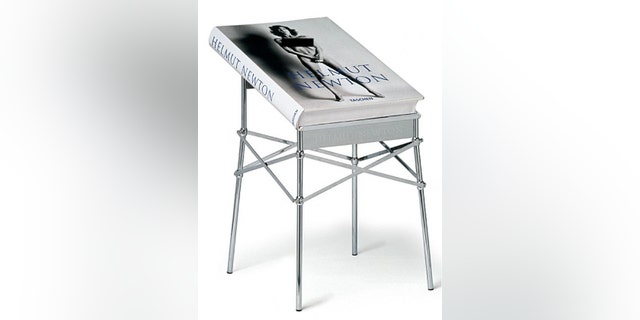 Do you have a die-hard fashionista on your list and money is no object? Get her (or him) a limited edition, 66 lb.–yes, 66 lb.–edition of Helmut Newton's SUMO. Billed as "the biggest and most expensive book production in the 20th century," it comes with its own display stand, designed by Philippe Stark, and can yours for just $15,000. Happy Holidays!