Hit anti-Obama documentary '2016' snubbed by Academy Awards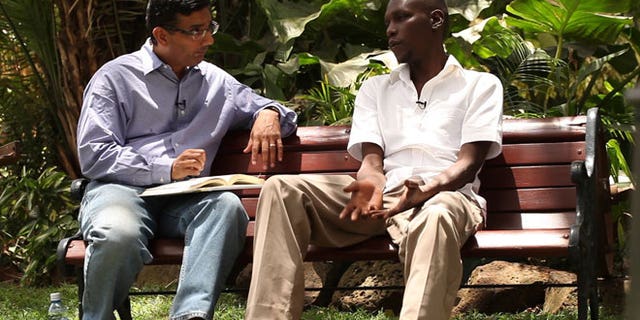 LOS ANGELES – Dinesh D'Souza's documentary "2016: Obama's America" was a hit at the box office, earning $33.4 million, the fourth highest grossing documentary of all time. Yet the anti-Obama film failed to make the Academy Awards' short list.
"I was surprised," producer Gerald Molen, who won an Oscar for "Schindler's List," told FOX411's Pop Tarts column. "'2016' was never made with any particular award in mind nor [was it] looking for specific accolades from anyone. But as an industry practice it was submitted along with a number of other documentaries."
According to the Hollywood Reporter, D'Souza's controversial film, which delved into the President's past and early influences that may have shaped his political ideology, made more money than all 15 short-listed films such as "Searching for Sugar Man," "Ethel" and "Bully."
"'2016' loses an opportunity to compete in what most always perceived to be a fair business atmosphere," Molen said. "But no way, it is totally unbalanced and unfair... The left rules - for now."
And while Molen was somewhat surprised, others in the media industry were not.
"Hollywood is seldom just about money. It's about propaganda. And if you defy the party line, you stand no chance of winning. So when Dinesh D'Souza's movie got passed over, I wasn't even vaguely surprised," noted Dan Gainor, VP of Business and Culture at the Media Research Institute. "Is that bias? Of course. Jack Nicholson was close: Hollywood can't handle the truth. And they can't handle disagreement. Their one-sided view of what deserves awards underlines that."
Yet some media critics argue that Oscar nods have little to do with box office earnings.
"The Academy has a particular set of criteria for documentary films, mostly based on how they perceive the quality of the story telling in the film," said Hollywood writer Jenn Hoffman. "To accuse the Academy of being in some sort of liberal conspiracy seems childish."
The Academy did not respond to a request for comment.