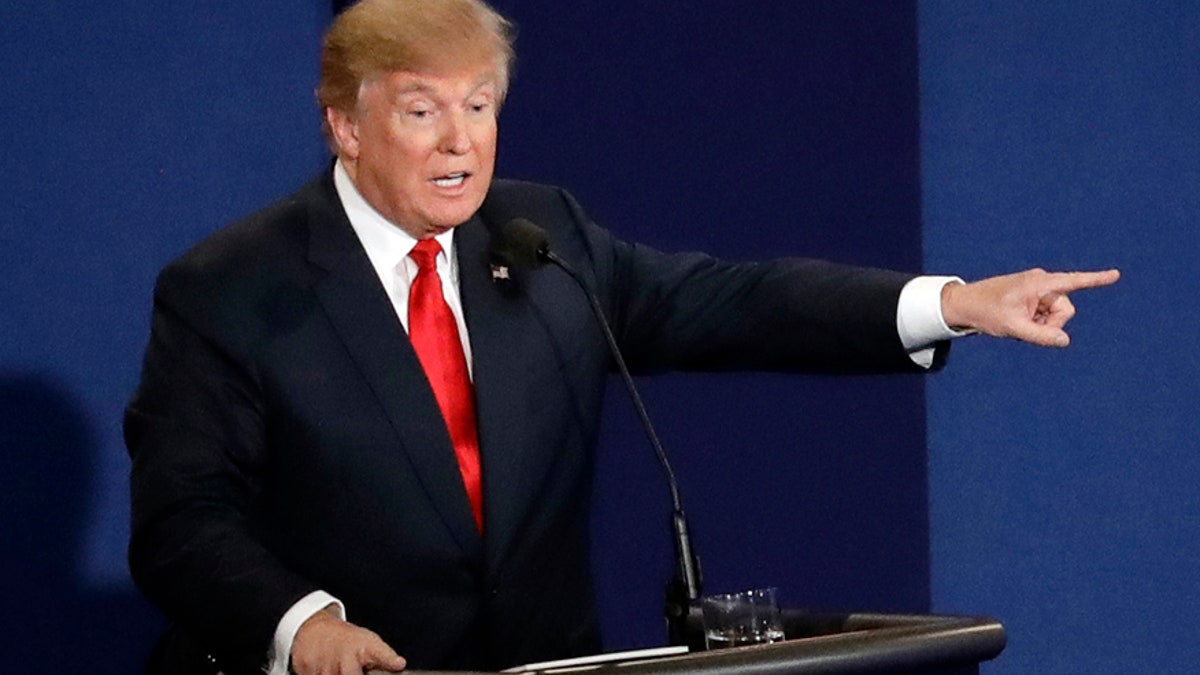 Hillary Clinton said Donald Trump's claim the election is rigged isn't the only time he's gone down the "rigged" road.
Clinton said the GOP presidential hopeful also claimed the Emmys were rigged against him when he failed to win as host of "The Apprentice."
"There was even a time when he didn't get an Emmy for his TV program three years in a row, he started tweeting that the Emmys were rigged," Clinton said during the final presidential debate Wednesday night.
Trump jumped in: "I should've gotten it."
That drew a chuckle from the audience, but Clinton insisted it was no laughing matter.
"This is a mindset," she said. "This is how Donald thinks. And it's funny, but it's also really troubling."
Hillary deserves an Emmy for keeping her composure as Trump becomes unhinged and starts trying to shout over her #debatenight

— Kaivan Shroff (@KaivanShroff) October 20, 2016
Trump's greatest point was that he should've gotten an Emmy #debatenight

— evy (@evypittstoller) October 20, 2016
If Alec Baldwin does not win an Emmy for his portrayal of Donald Trump, then I can only conclude that #TheEmmysAreRigged

— Mark Davies (@markyadavies) October 20, 2016
The Television Academy responded during the debate saying the "Emmys are not rigged" and shared a detailed view of their voting process.
"The Apprentice" has been nominated and lost eight times at the Emmys to shows including "Project Runway" and "The Amazing Race."
The Associated Press contributed to this report.