'Hell's Kitchen' Winner Holli Ugalde Loses Title Because of Visa Issue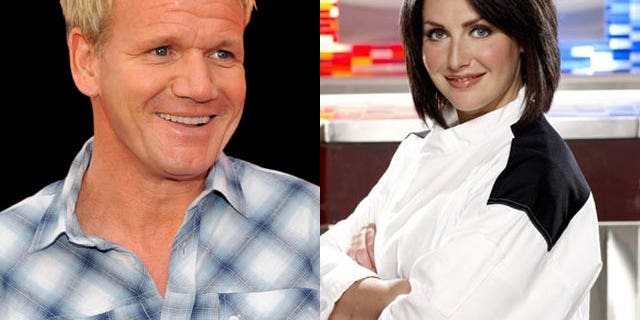 Gordon Ramsay is in hot water again, but this time, it's not because of something he did -- it's something he couldn't do.
The foul-mouthed celebrity chef had to reneg on the prize offered to the winner of last season's "Hell's Kitchen" -- a six-month stint working alongside the head chef of the swanky, soon-to-reopen Savoy Grill in London's Savoy Hotel -- because Holli Ugalde can't get a visa to work in the UK.
Her visa application, submitted by series producers, was denied by the Home Office, the British government agency responsible for immigration control. No reason was given for declining the application.
The 25-year-old single mom told reporters that she was "incredibly excited when I won and felt crushed when I found out I wouldn't be going to London . . . It is deeply disappointing that I will not be working at the Savoy Grill."
She added that she had not spoken to Ramsay since August, when they appeared on a talk show together.
"In spite of our best efforts, we were unable to obtain a work visa for Holli to fulfill her prize at the Savoy Grill in London. Holli elected to receive the cash prize instead," an ITV spokesperson told The Post, declining to specify the amount of the cash prize.
"We were sorry to find out that Holli Ugalde can't join the team," a representative for Ramsay told reporters. "Holli is a great chef, and it's terrific that she's doing so well in the US." (Last week, Uglade announced that she was the signature chef of Fort Lauderdale's B Ocean, due to open next month.)