'Heartless' move by ABC may have resulted in Lara Spencer's reduced 'GMA' role, but some staffers don't mind
NEWYou can now listen to Fox News articles!
ABC News star Lara Spencer's workload at "Good Morning America" is about to be significantly lightened. The morning show vet is reportedly furiously spinning the story to make it look like she's fine with her reduced role, while some ABC insiders don't care how the new development came about, they're just happy it's happening.
Spencer is notoriously difficult to work with and "screams at her producers daily," according to insiders. She is also said to have been enraged when her name was removed from the "GMA" cold open (the moment at the top of the show when an announcer reads the names of the show's hosts) and when publicity photos and advertisements for ABC's flagship morning show excluded her by featuring only Robin Roberts, George Stephanopoulos and Michael Strahan — in particular, one such poster on a bus stop outside ABC News' Upper West Side offices.
Yet while some staffers are all smiles about the news, others are in Spencer's corner and see the move as a legit opportunity for her to focus on her expanding media brand. One ABC insider even felt the decision to exclude Spencer from the specific billboard was a "heartless" move by the network.
"They posted it right there so it would be in her face every day when she comes to work," the insider said.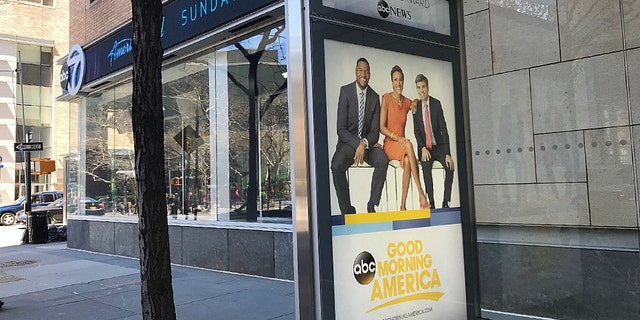 The ABC move could be the impetus that Spencer needed to refocus her priorities, as she also hosts HGTV's "Flea Market Flip," and People magazine reported that she will concentrate on the lifestyle brand attached to the bargain-hunting program. Spencer is reportedly working on several other projects in addition to "Flea Market Flip," which tapes several days per week.
Spencer will now reportedly only co-host "GMA" three times per week, instead of appearing alongside Roberts, Stephanopoulos and Strahan on a daily basis. People magazine reported on Sunday that the decision was made by Spencer, saying she wants to focus on other opportunities related to her production company.
An ABC spokesperson told Fox News it is "complete nonsense" that Spencer was upset about the promotional photos.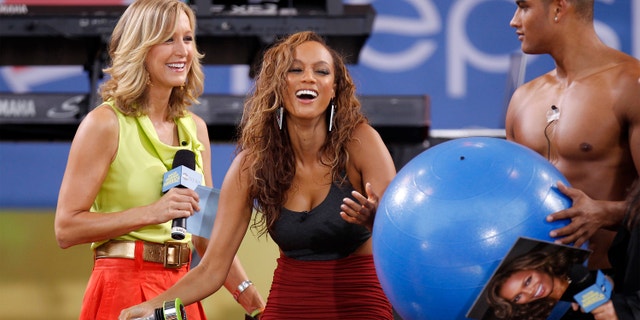 But industry insiders told the New York Post that Spencer's team leaked the story to give the appearance that she is in favor of the cut back. "GMA" wants to trim down to focus on its three biggest stars. Among those cast aside are Spencer and her longtime rival, Amy Robach, a breast cancer survivor whose second husband is Andrew Shue, who played Billy Campbell on "Melrose Place."
Robach is expected to be named co-host of the declining ABC News magazine "20/20," replacing the highly compensated Elizabeth Vargas, who was pushed out due to cost-cutting, ABC insiders told Fox News.
'They posted it right there so it would be in her face every day when she comes to work'
As for Spencer, the New York Post reported she is "frantically" trying to shift public perception when she is actually being "quietly sidelined" by the show's producers.
"Lara's good at her job," an insider told the Post, "but it's not like the [ratings] are affected when she's not on [the show]."
An ABC News spokesperson provided the following statement: "This is ridiculous. She is the ultimate team player. Lara decided to cut back her hours on 'GMA' to focus on her production company."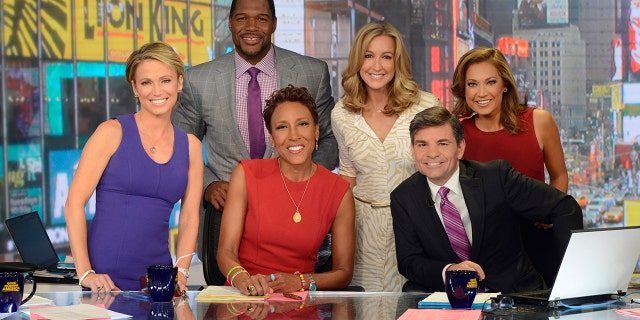 Page Six TV's Carlos Greer echoed the ABC spokesperson, saying on Tuesday that Spencer "was a great mentor" when they worked together.
While Spencer and ABC brass bicker about who made the decision, rank and file staffers don't seem to care either way as long as it results in a better work environment amid what some call an "utterly toxic" atmosphere that also features infighting between Strahan and Roberts — who are said not to speak to each other on the "GMA" set during commercial breaks.
"There is another side to me that is a stone-cold businesswoman," Spencer told TheWrap last year. It appears that some colleagues are aware of Spencer's icy alter-ego.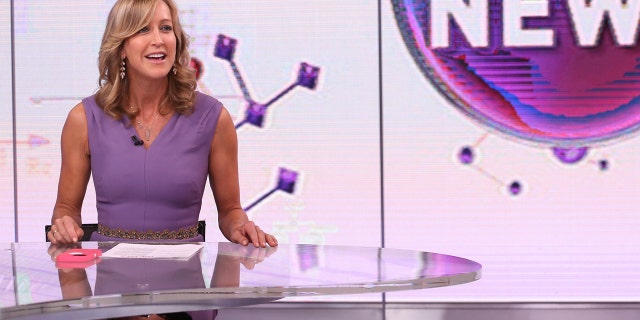 "The 'GMA' people are thrilled she's being pushed out. She's a bully and a blamer," an ABC News insider told Fox News.
"Staff are relieved that Lara's schedule is being cut back," an industry insider told the New York Post. "She treats staff badly, she yells at people and she makes a lot of extra work for people."
'This is ridiculous. She is the ultimate team player. Lara decided to cut back her hours on 'GMA' to focus on her production company'
The People feature also pointed to Spencer's upcoming wedding as a reason to dial back her "GMA" appearances, as she is set to marry her tech entrepreneur boyfriend Rick McVey three years after her public divorce with former CNN reporter turned real estate agent David Haffenreffer — the father of her two children -- became tabloid gossip.
CBS' "The Talk" took a shot at Spencer on Tuesday, tweeting that ABC staffers are reportedly happy about her reduced role and asking, "What's the worst workplace treatment you've ever witnessed?"
This is not the first time that rumors have swirled about Spencer's on-set behavior. Back in 2014, Radar Online detailed "cat fighting" between Spencer and Robach.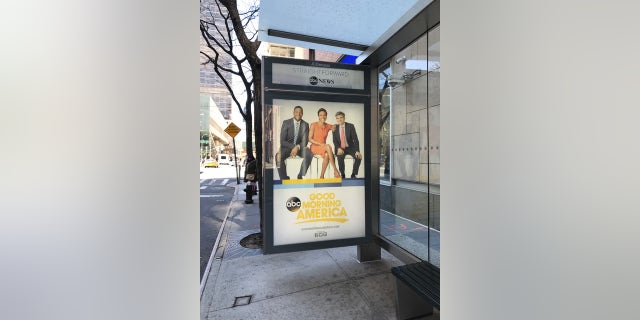 "Among the gripes Amy has with Lara is that she shamelessly flirts with the male staff and guests. It's cringe-worthy, according to Amy, and she hates to see it," an insider told Radar Online.
The gossip site also reported that Robach and Spencer were once forced by "GMA" brass to share a meal together in a "calculated PR ploy" after ABC went into "crisis mode" when rumors of the infighting hit tabloids.